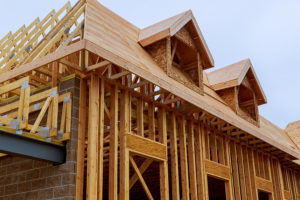 The Wood Solutions Fair, held on November 2 at the Metro Toronto Convention Centre (North), is dedicated to design and construction with wood and wood products. This one-day educational event from 7:30 a.m. to 4:40 p.m. is presented by Ontario WoodWorks and the Canadian Wood Council (CWC). It showcases the material's uses in commercial, institutional, industrial, and multiunit residential construction.
The tradeshow is for design and construction professionals. One can earn up to six continuing education credits. Participants can choose from 17 different presentations, including:
"Ideas and Principles for Structurally Efficient Low-rise Commercial Timber Buildings;"
"Why and How Mass Timber Sells;"
"New Sound Transmission Performance Requirements for Multiunit Residential Buildings in the 2015 National Building Code of Canada (NBC);"
"Wood Products—Climate Change and Carbon Benefits;"
"Moisture and Mould in Gypsum Board;" and
"Acoustics—Avoiding Complaints and Meeting/Exceeding Building Code Requirements."
Last date to register is Monday, October 30. For more information, visit wood-works.ca/ontario/wsf/.
On Tuesday, November 14, wood again takes centre stage at the Wood Solutions Conference in Vancouver. The daylong event (7 a.m. to 4:45 p.m.) at Vancouver Convention Centre will showcase architectural and structural innovations as well as current trends in wood design and building.
The conference is tailored for architects, engineers, builders, contractors, building officials, technologists, planners, and developers. More than 800 professionals are expected to attend. Participants can learn about the newest innovations and trends in architectural and structural wood design, construction, finishing, and building science. They can connect and collaborate with other industry professionals and international experts, visit the exhibit floor, and earn professional development education credits. To register, click here.
Nominations are also open for the 2018 Wood Design Awards in BC, which celebrates excellence in wood building and design. Applications are due by November 30. For more information, e-mail Zena Carson.