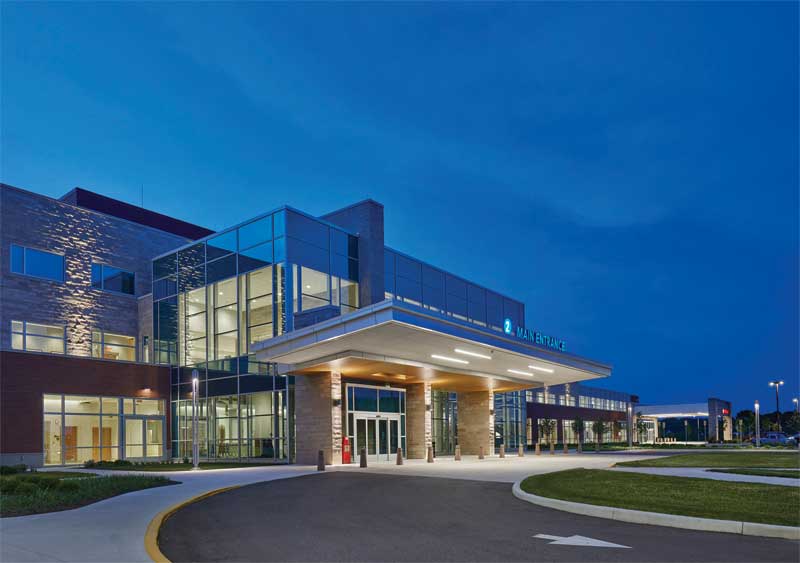 By Kevin Callahan
Given their extensive use of energy-hungry medical equipment and around-the-clock service to the community, hospitals consume huge amounts of power. These buildings rank as Canada's most intensive energy-consumers, second only to food and beverage stores. (See "Energy Benchmarking for Hospitals," published by Natural Resources Canada.) To free up money for patient services and other mission-critical needs, more hospitals are aggressively exploring ways to reduce their energy costs. Many of them rely on building automation systems (BAS) to trim heating, cooling, lighting, and other power loads.
A BAS can help save about 15 per cent annually in energy consumption costs, estimates the Sandcastle Energy Systems Alliance, a Greater Toronto Area (GTA)-based network of HVAC and refrigeration professionals. This translates into electricity cost savings of $2.15 to $4.30/m2 ($0.20 to $0.40/sf). (Visit the Sandcastle Energy Systems Alliance website to read "How Building Automation Saves Energy and Money.")
In one recent cold-climate example, the MHP Medical Center (Shelbyville, Ind.)—shown above—relies on its BAS to save approximately $445,000 in annual energy costs while providing a comfortable indoor environment for patients and staff.
Additional benefits
In addition to reducing energy costs year after year, a BAS also can help lower maintenance and equipment replacement costs. A properly configured system sounds an alarm when equipment begins operating outside specifications. This enables facility professionals to take corrective action when it is needed, instead of following a fixed maintenance schedule that often results in over-maintaining equipment, thereby wasting money. Repairing equipment before it fails can also help avoid costly and troublesome disruptions, such as when a hospital's walk-in freezer stops operating, resulting in thousands of dollars of spoiled food.
Building automation can also help streamline a hospital's daily services. For example, the system can be used to remotely posture rooms depending on specific medical needs. This could include positive pressure to keep airborne contaminants out of a surgical suite or negative pressure to keep viruses isolated in a laboratory. Some BAS include integrated wall units with colour light-emitting diodes (LEDs) that show doctors and nurses at a glance whether a room is properly postured.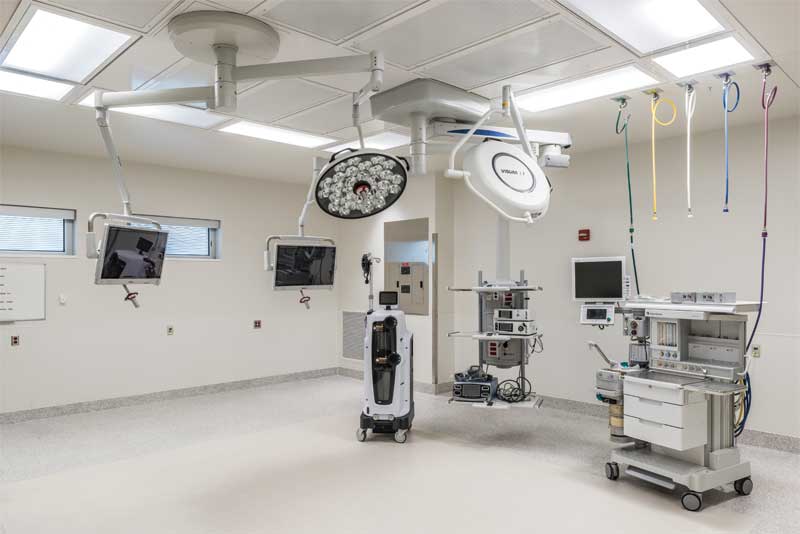 BAS also provide a powerful way to commission and periodically recommission buildings to ensure optimal system performance over time and as facility needs evolve.
From measurement to management
As with other commercial and public buildings, hospitals often unknowingly waste energy. Absent a deep understanding of where and when energy is being consumed, facility managers are left working in the dark when it comes to deciding when to turn building systems down or off.
Natural Resources Canada (NRCan) captures well the essential philosophy of BAS: "If you can measure it, you can control it. If you can control it, you can manage it." (See NRCan's "Energy Benchmarking: The Basics.")
One trend making such measuring and management possible is the advent of low-cost metering of utilities, which enables heavy energy-consumers such as hospitals to monitor specific loads, from lighting to equipment and plug loads. Widely deployed meters enable facility managers to get very granular in their energy monitoring, and to identify the best opportunities for trimming electricity and gas consumption.
Another important measurement trend is the growth in analytic frameworks that provide fault detection and diagnostics, continuous commissioning, and/or visualization of data—all of which require data collection via the BAS. Though these analytic frameworks are fairly new to the building industry, they are widely accepted across healthcare and education facilities.

Control the content you see on ConstructionCanada.net!
Learn More.