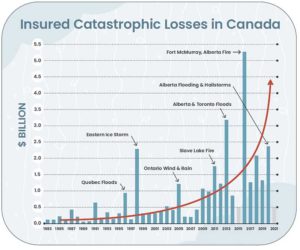 Embracing a broader perspective
LCAs and EPDs are good tools to assist in determining sustainable insulations; however, calling manufacturers to obtain more information such as type of energy use, facility location, material efficiency, and recycling protocols will ensure the best sustainable design decisions are being made. There is no question that thermal insulation is a requirement for building enclosures.
In the context of designing for the present and future, it is essential to think beyond the conventional boundaries and explore other aspects of thermal insulation that might not have received adequate attention before. This broader perspective allows for more comprehensive and innovative approaches to be adopted. The manufacturing and transportation impacts of the various types of insulation are important considerations in the goal for more energy-efficient design and construction.
Notes
1 Refer to the data and analysis by Canada Energy Regulator (CER) on "Provincial and Territorial Energy Profiles–Canada" by visiting www.cer-rec.gc.ca/en/data-analysis/energy-markets/provincial-territorial-energy-profiles/provincial-territorial-energy-profiles-canada.html#s3.
2 Consult the Government of Canada's "The risk of floods" by visiting www.canada.ca/en/campaign/flood-ready/know-the-risks/risk-floods.html.
3 Read the performance test report rendered to the Spray Polyurethane Foam Alliance (SPFA) "Racking Load Tests"
here www.sprayfoam.org/files/ATI%20Racking%20Test%20Results%20with%20Feb%202007.pdf.
4 Consult the report titled "Wind Uplift Behavior of Wood Roof Sheathing Panels Retrofitted with Spray-applied Polyurethane Foam" prepared by David O. Prevatt, Ph.D., principal investigator, assistant professor (structures group) for the Department of Civil and Coastal Engineering at the University of Florida. Visit www.yumpu.com/en/document/read/45544489/wind-uplift-behavior-of-wood-roof-sheathing-panels-david-o-.

Author
Rockford Boyer is an experienced building science leader at Elastochem, with more than 20 years of expertise in sustainable building design. He holds an undergraduate degree in civil engineering and architecture, as well as a masters in building science, and is a member of Passive House Canada and the Ontario Building Envelope Council (OBEC). He is also a part-time professor at Sheridan College, where he teaches in the architectural technology program, sharing his knowledge and expertise with future generations of architects and designers.

Control the content you see on ConstructionCanada.net!
Learn More.