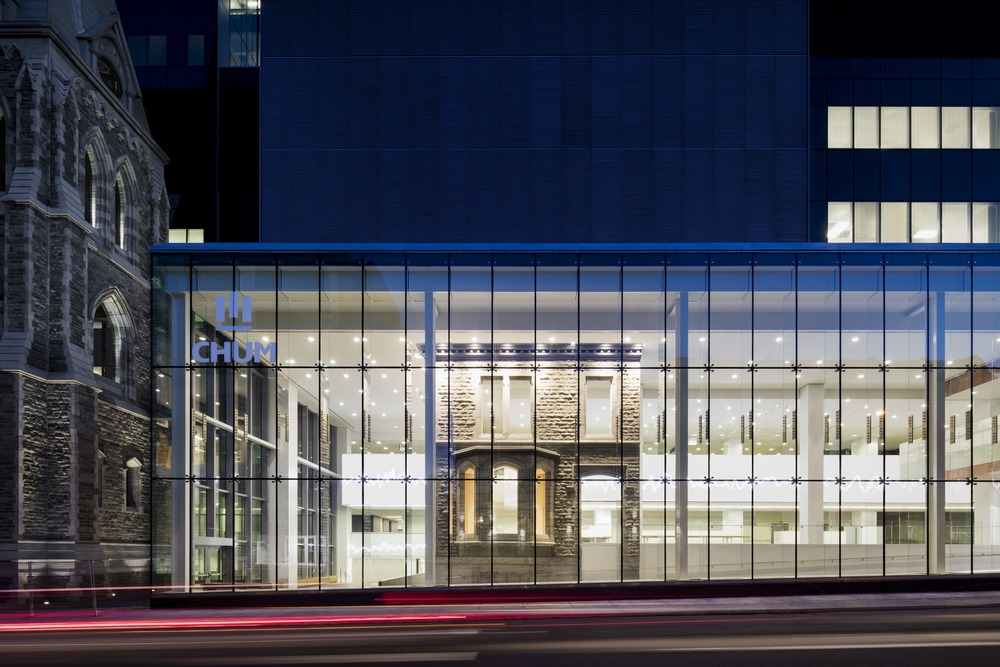 Earlier this month, members of Québec's design community gathered at Casino de Montréal for the 11th Grands Prix Du Design awards ceremony. Hosted by journalist Herby Moreau, the event honoured more than 70 projects and designers.
Designed by CannonDesign and NEUF architect(e)s, the University of Montréal Hospital Center (Centre Hospitalier De L'Université De Montréal [CHUM]) was this year's big winner, receiving  the Project of the Year Award, as well as awards for Health and Research Institution, Universal Accessibility, and the Common Area.
Ottawa's National Holocaust Museum, designed by Claude Cormier + Associés and Studio Libeskind, received this year's Multidisciplinary Award, while the Ubisoft Montréal Offices (by Smith Vigeant Architectes and Ubisoft) took home the Colour Prize. Centre de découverte Parc National des Îles-de-Boucherville (also by Smith Vigeant) received the Sustainable Development Award. Fairmont the Queen Elizabeth (Sid Lee Architecture) was awarded the Hotel Prize.
Recipients were celebrated in a special edition of design magazine Intérieurs.
To see a complete list of winners, click here.