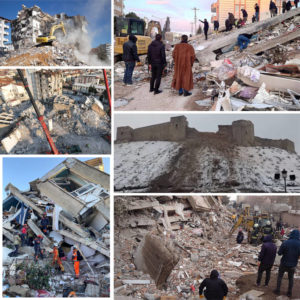 Days after the devastating earthquake affecting Turkey and Syria, which led to 39,000 reported casualties, the Turkish government has detained or sent arrest warrants for more than 130 people, including nine contractors, accused of involvement in illegal or poor-quality construction.
Although the earthquake was of a very high magnitude, 7.8, experts believe poor construction practices exacerbated the destruction due to thousands of buildings that collapsed in Turkey. According to Turkey's state-managed media agency, Anadolu Agency, on Feb. 13, the minister for environment and urbanization revealed a total of 41,791 buildings have either fallen or sustained substantial damages.
The residents of Turkey have said that although the country has seismic engineering standards for construction, often the standards are not enforced, as contractors are interested in saving money. Some people believe the arrests of builders and contractors put the blame where it is not due. They believe higher authorities should be held responsible since they allowed such poor construction practices and building against standards to persist.
There are who hold Turkish President Tayyip Erdogan's 2018 amnesty program responsible for the reckless construction in the country. As part of the program, the Turkish government had approved 7.4 million applications within a year and a half, endowing legal status on buildings not following basic licensing, design, and safety rules.