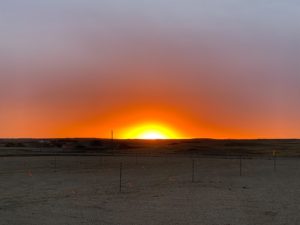 Pattern Energy Group LP (Pattern Energy) has started construction of its Lanfine Wind power project in Alberta.
The 150 megawatt (MW) project, which will provide enough clean energy to power approximately 25,000 homes in Alberta annually, is expected to enter full commercial operation by the end of 2022.
The Lanfine Wind project will utilize 35 Vestas V150-4.2 MW turbines, delivered in 4.3 MW operating mode. Developed by Pattern Canada, the Lanfine Wind project will be located to the south and west of Oyen, Alberta, in Special Area 3.
Lanfine Wind represents a projected investment of roughly $350 million in Alberta and will bring lasting and diverse economic benefits, including up to 200 construction jobs.
Lanfine Wind is the 11th wind energy projects developed by Pattern Energy across five provinces over the last decade.