By Ted Katsoris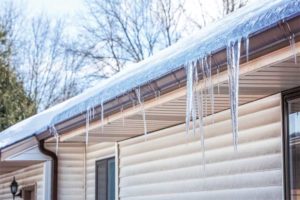 "Congratulations, Mr. Smith! We are sure you will like your new car. Now before you go, let us go over the owner's manual, particularly the required maintenance." This is a conversation many of us have had when purchasing a vehicle. Additionally, we make a mental note to take the car for the required service appointments. Why? Since we paid a lot of money for the car, we want it to avoid untimely repairs, and let us face it, we do not want to void the manufacturer's warranty. Nowadays, cars come with little blinking lights to indicate low oil levels, prompting you to top up the tank in a timely manner.
Some of you may question why this article begins with a car maintenance reference—well, in the author's experience, people spend more time on the upkeep of cars than roofs, which, in many instances, can be 10, 50, or over a 1000 times more expensive than a vehicle. Although roofs come with maintenance manuals, they do not have a dashboard with warning lights, and many owners only realize there is a problem after experiencing leakages or failures, which could have been prevented.
Although the roof is one of the most critical components of the building envelope, it can also be the most overlooked element. Deteriorated paving, spalled bricks, cracked precast panels, loose metal panels, failed windows, etc., can be seen from the ground with minimal effort. However, blocked drains, blisters, loose metal flashing, and deteriorated membranes go unnoticed unless one physically walks on the roof and undertakes a review. Left unchecked, these little problems can turn into expensive repairs, or in extreme cases, a roof failure.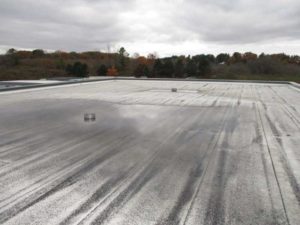 A roof, regardless of its design, will be exposed to a variety of weather phenomena, including wind, torrential downpours, hail, snow and ice, airborne pollutants, and extreme heat and cold conditions. Exposed membrane assemblies, metal roofs, and roof shingles will also experience extensive (daily) temperature fluctuations that would impose undue stresses on the assembly.
Additionally, our feathered and furry friends may use the roof to rest or nest. For example, roofs located in northern climates can provide a temporary home to animals, as openings near mechanical units offer warmth during winter. Vegetative roofs also create a habitat for a variety of animals, some of whom may decide to become permanent residents.
Common maintenance items
A roof assembly may consist of a field membrane, tapered and base insulation, vapour retarder, and sheathing boards. Metal flashings, roof-mounted antennas, solar panels, and penetrations, such as roof drains, mechanical curbs, stack vents, roof anchors, and pitch boxes, complete the assembly. Manufacturers spend a considerable amount of time researching, engineering, and testing the various roofing components, hence, it is rare for them to simply fail. However, when a simple problem, as shown in Figure 1, is ignored, it is likely to result in extensive and expensive repairs.
The climate is changing. Over the last five years, Toronto (where the author is based) has experienced severe flooding due to prolonged periods of rain or sudden flash storms. At the time of writing this article, the city was under a weather alert—it was expecting 40 to 60 mm (1.5 to 2.3 in.) of rain followed by freezing rain, and 80-km/h (49-mph) wind speeds. In 2019, St. John's, N.L., experienced a winter blizzard complete with 700 mm (28 in.) of snow and sustained winds at the speed of 120 km/h (75 mph). Water, ice, snow melt, etc., will find its way into a roofing assembly via openings.
The most effective approach to roof maintenance is prevention. This is accomplished by the owner proactively engaging specialized engineering consultants or qualified roofers who are capable of undertaking the necessary reviews and providing the appropriate short- and long-term recommendations. The reviews can be as easy as visuals or more advanced examinations such as thermographic roof scans, electronic field vector mapping (EFVM), water testing, and roof sampling.

Control the content you see on ConstructionCanada.net!
Learn More.