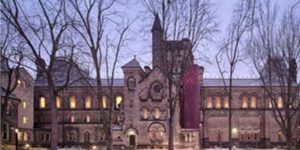 The Ontario Association of Architects (OAA) has selected the winners for its 2022 Design Excellence Awards. They will be celebrated this May at the association's conference in Toronto.
This year's winning projects include building types ranging from libraries and learning institutions to striking residences and performing arts venues in southwestern Ontario and northwestern Texas. They were chosen by a jury of design experts based on creativity, context, sustainability, good design/good business, and legacy.
The winners, in alphabetical order, are as follows: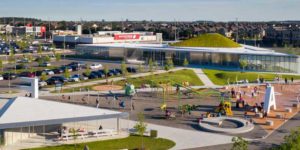 These projects, and the teams behind them, will be highlighted at the Celebration of Excellence held at the Toronto Event Centre on Thursday, May 12 at 7 p.m., as well as live streamed publicly on the OAA's YouTube channel.
At the event, the OAA will also reveal which projects are the recipients of the Michael V. and Wanda Plachta Award, the Lieutenant Governor's Award for Design Excellence in Architecture, and the People's Choice Award.