There is still time to submit nominations for the Ontario WoodWorks Wood Design Awards, which close at midnight on September 15. Nominations are accepted in 10 of the competition's 11 categories, excluding the Jury's Choice Award, which allows jurors to recognize an outstanding project unable to win in its submission category.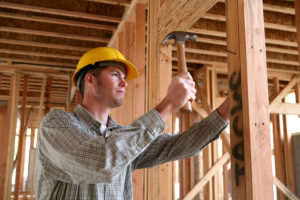 Winners in all categories must reflect what WoodWorks terms "the special qualities of wood," including durability, versatility, esthetics, and cost-effectiveness.
Nominations will be accepted in the following categories:
Ontario Wood Award, which recognizes outstanding projects prioritizing Ontario-sourced structural wood products and recognizing the link between the forestry industry and the province's economy;
Environmental Wood Design Award, which honours projects reflecting wood's ability to mitigate climate change through enhancing energy efficiency and reducing carbon emissions, pollution, and embodied energy;
Interior Wood Design Award, which is open to projects making nonstructural use of wood products (e.g. as cladding, flooring, and fixtures) in nonresidential projects;
Residential Wood Design Award, which celebrates projects reflecting wood's unique qualities in residential/single-family applications;
Midrise Wood Design Award, which awards four- to six-storey wood construction projects in this growing category, including commercial, office, and multifamily applications;
Institutional Wood Design Awards, which cover projects such as hospitals and schools in two subcategories based on project cost (more or less than $10 million);
Commercial Wood Design Award, which accepts office, warehouse, retail, and similar project submissions;
Northern Ontario Excellence Award, which rewards projects that represent the connection between Northern Ontario and the forestry economy by use of Ontario wood products;
Designer/Builder Award, which is granted to a designer, builder, or specifier in a leadership role who advocates extensively for use of wood in multiple projects; and
Wood Champion Award, which recognizes an individual or group conducting work supporting the future of the forest products industry.
Nominations may be made by creating an account on the awards program's website. Winners will be announced at an awards ceremony at the Delta Toronto Hotel on November 1.