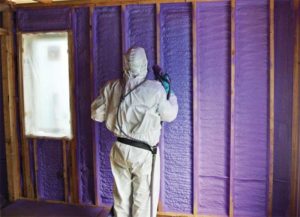 Also important to the process, at the individual level, are the certified installers that are responsible for the actual onsite spray manufacturing process. Individual sprayers must pass both a written test and a hands-on evaluation to show they can spray foam efficiently and safely, account for onsite contingencies, and know how to perform quality control checks.
Registration and certification are performed by an independent third-party quality assurance solution provider or professional certification body, as overseen and accredited to the International Organization for Standardization (ISO) 17024, Conformity assessment — General requirements for bodies operating certification of persons. The quality assurance provider for a specific product can be found in the spray foam supplier's literature and also within the Canadian Construction Materials Centre (CCMC) listing for that product.
For spray foam, a detailed daily work record is required for each job. The daily work record lists information such as ambient temperatures, weather conditions, density, and thickness. These completed work records are then submitted to the third-party quality assurance solution provider and can also be provided to the general contractor, as requested.
Action 4: Understand and utilize environmental product declarations
Environmental product declarations (EPDs) are being used widely within different industries, including construction, to provide comprehensive environmental information, as it relates to potential impact on the planet. Developed in accordance with international standards, EPDs are objective reports examining the composition of a product and how it impacts the environment across its entire life cycle. With a verified EPD, products can earn credits for Leadership in Energy and Environmental Design (LEED) v4 and other green building rating systems.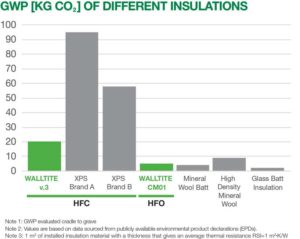 EPDs are good sources of information for comparing the impact of products with similar functions, such as insulation. They are published by a third-party provider such as ASTM, Underwriters Laboratories (UL), and other accredited agencies. They are available online for free.
Action 5: Examine the full picture
Analyzing the EPD for typical insulation products uncovered some interesting differences. Spray foam is made using petrochemicals. However, the largest contributor to the GWP of spray foam is the blowing agent. Spray foam using HFO blowing agents have a GWP that is lower than semi-rigid, heavily dense mineral fibre, and other insulations (Figure 1). While some insulation materials are perceived as being highly sustainable, they require the combustion of large amounts of fossil fuels during manufacturing. Hence, an EPD, and the product life-cycle analysis (LCA), which is a part of the report, is valuable in offering a holistic view and aiding in informed decision-making.
Action 6: Preparing for the future
It is critical as an industry everyone understands how changes to standards will impact projects. It is advisable to change the specifications to include these current standards:
product – CAN/ULC S705.1-15;
R-value – CAN/ULC S770-09; and
quality assurance program – CAN/ULC S718.
In summary, spray foam by the nature of its chemistry offers unmatched benefits. Now, there are even more reasons to specify it in projects with the advent of HFO blowing agents and their improved environmental profile. With the added benefit of versatility, spray foam can be used in many areas of the building including:
above- and below-grade walls;
overhead areas such as ceilings;
exterior below-grade foundations; and
under slabs on grade.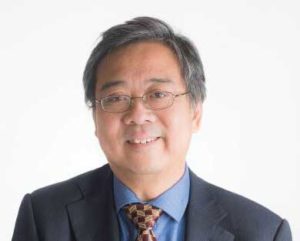 Gary Chu is a construction and standards regulations specialist at BASF Canada. He served on technical advisory committee of the Ontario Building Code (OBC) in 2017. Chu is an active member of several Underwriters Laboratories of Canada committees, chair of the Task Group for CAN/ULC S770, and co-chair of the Spray Polyurethane Foam Task Group.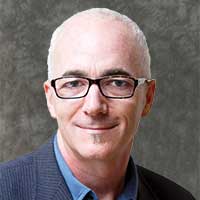 Michael J. Pace, CET, BSS, is the owner and president of Building Resource Inc., agents for BASF WALLTITE. Pace has more than 30 years of experience promoting construction products for various market segments.

Control the content you see on ConstructionCanada.net!
Learn More.