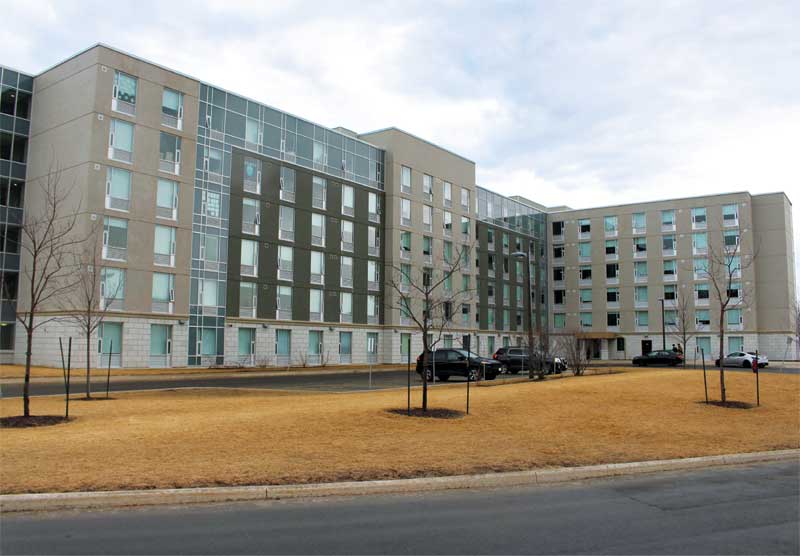 Lowering total construction cost
Cold-formed steel buildings also offer significant cost benefits when the total cost of construction is considered. Here are five ways cold-formed steel framing systems can lower total construction costs.
High strength-to-weight ratio
Steel framing possesses an impressive strength-to-weight ratio. Being strong and relatively lightweight, cold-formed steel systems reduce a building's total load, which in turn allows the owner to save costs, beginning at the foundation.
Panelization
Building cold-formed steel wall panels offsite reduces onsite labour costs and construction waste. Creating cold-formed steel components to exact measurements cuts the total project cycle time and improves quality control.
Shorter project cycles
The predictability and accuracy that accompany steel components speed up the process and allow follow-on trades to get to work sooner. Shorter construction timeframes reduce interim financing costs for projects and narrow the window of construction-related liability, which allows for earlier building occupancy. In the case of GK York Management Services' Brantford project, the steel system cut the construction timeline by six to eight weeks, allowing the company to begin its rent cycle sooner and net $100,000 in earlier rent collections.
Lower fire- and safety-related costs
Steel is noncombustible in nature, so it minimizes the risk of fire spreading to adjacent buildings. Many municipalities in British Columbia require developers to submit detailed fire-safety plans when applying for building permits. Some mandate sprinklers and standpipes be in place on floors where work is underway, and require additional safety supervision such as fire watches during hot work—all costly safety practices not required for noncombustible cold-formed steel buildings.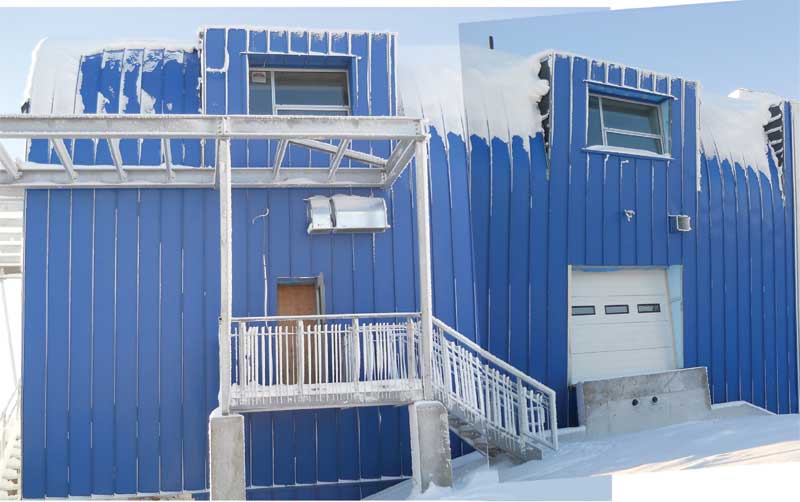 Not only does reducing fire risk put less burden on firefighters and project budgets, but it also puts less burden on building owners by reducing the possibility of subsequent legal actions due to a construction or building fire resulting in damage to, or destruction of, adjacent properties.
No mandated site security
Several Canadian jurisdictions require builders to post 24-hour security guards at wood-framed construction sites. One builder reported paying up to $10,000 per month for these security details. Steel-framed projects do not have such hidden site construction costs.
Conclusion
Cold-formed steel not only permits flexibility for year-round building, but also lends itself to shorter timelines, sustainability, and cost savings. This is not to mention its impressive durability—just ask the polar bears in Manitoba if you are not convinced.
Dan Snyder is director of BuildSteel, a collaboration of both steel and construction industry organizations that provides educational resources for building professionals on the uses and benefits of cold-formed steel framing. With 19 total years of experience in the steel industry, Snyder is a member of BuildSteel's project assistance team, where he provides assistance for construction projects using cold-formed steel framing. He also serves as director of business development for the Steel Market Development Institute (SMDI), concentrating mainly on the commercial construction, transportation, and infrastructure markets. He holds degrees from Pennsylvania State University and John Hopkins University. Snyder can be reached via e-mail at dsnyder@steel.org.

Control the content you see on ConstructionCanada.net!
Learn More.