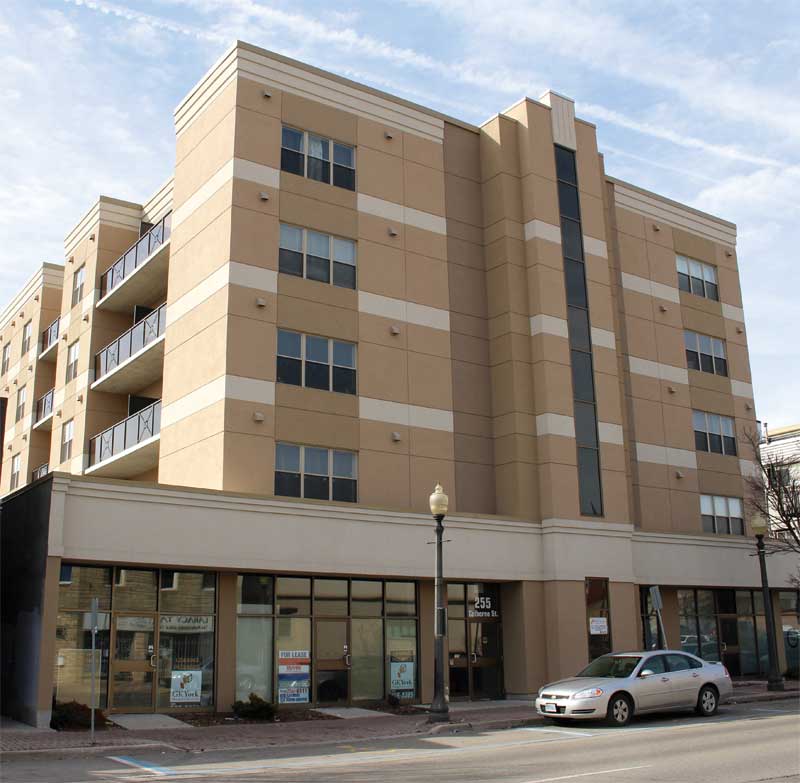 Panelizing
The assembly of wall and flooring sections offsite in a controlled environment is a frequently employed strategy in projects relying on cold-formed steel framing. This method provides many advantages, from minimizing weather delays to ensuring greater quality control. Additionally, since cold-formed steel components can be created to meet exact measurements—frequently within 1.6 mm (1⁄16 in.)—panelization can reduce as much as 75 per cent of a construction project's field time, reducing the total project cycle time while improving quality.
Panelization also reduces waste both during production and on the construction site. In addition to material consistency, the logistical benefits of cold-formed steel extend from the manufacturing process to installation on the jobsite. Panel fabrication is based on the installation sequence, meaning the first panel to be installed gets fabricated last and is at the bottom of the stack, which limits potential damage during handling and helps keep the project moving smoothly.
Panelized cold-formed steel brought numerous benefits to GK York Management Services for a five-storey apartment building in Brantford, Ont. The downtown construction site was a narrow infill lot with overhead wires. By designing smaller panelized wall pieces, crews were able to navigate the tight spaces and move prefabricated panels onsite by hand, eliminating the need for a crane to be staged onsite for the duration of the project. Instead, the crane would arrive once per week to unload steel and wall panels from the delivery trucks. Panelization not only allowed the crew to work effectively in tight quarters, but it also saved on crane costs without compromising work speed or quality.
Durability and sustainability
Framing systems are designed with an eye for structural integrity and stability. The taller the structure, the more important these considerations tend to be. Unintended structural movement can have expensive and potentially disastrous consequences, affecting a building's structural, mechanical, and finish systems.
One of the major material advantages of cold-formed steel framing is it is impervious to the environmental factors that can typically threaten framing's integrity and lifespan. As cold-formed steel framing is resistant to corrosion, mould, and vermin, it does not require costly treatments or repairs. Also, using steel during winter construction eliminates the need for artificial heat to cure concrete in cold temperatures. By eliminating this requirement, project teams save in terms of both cost and overall project time in all seasons.
In the case of the Northern Studies Centre in Churchill, Man., steel was the material of choice, given the climate. It was selected to obtain the desired asymmetrical shape of the building while also providing the durability needed to stand up to the winter weather. In addition to wind and snow load, the building needed to withstand a significant amount of damage caused by polar bears on the project site, and steel provided the necessary resistance.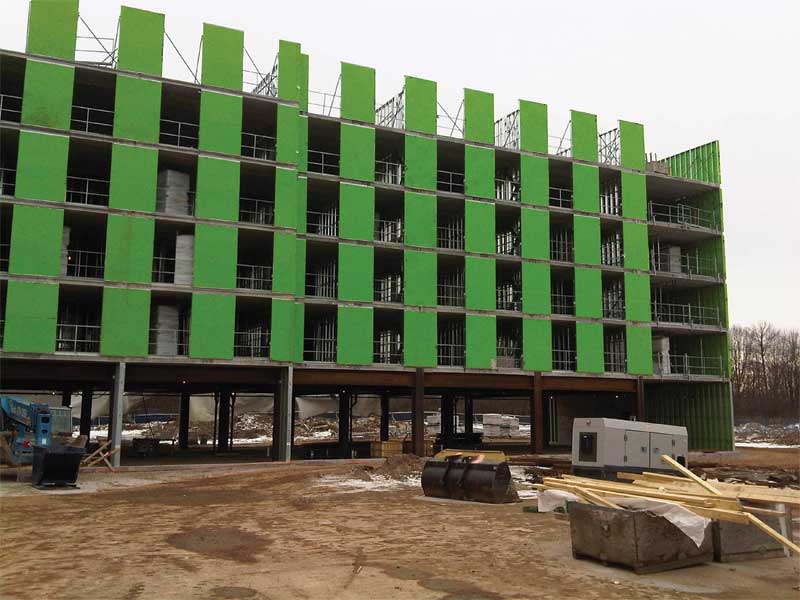 In addition to durability considerations, consumer and market demand are driving more builders to use sustainable materials. According to a World Green Building Trends 2016 Report published by Dodge Data & Analytics, the global green building sector continues to double every three years; survey respondents from 70 countries reported 60 per cent of their projects will be green by this year.
Cold-formed steel can also play a role in meeting a project's sustainability goals. Manufacturing to tight tolerances prior to delivery results in a reduction of onsite waste, and any onsite steel waste generated can be easily collected for recycling or reuse. Steel's recyclability and the availability of data on environmental factors such as supply chain, raw material extraction, and energy use can also help construction professionals achieve green building certifications such as the Canadian Green Building Council's (CaGBC's) Leadership in Energy and Environmental Design (LEED).
Resiliency is what sets steel apart from other building materials. Steel is noncombustible, has demonstrated blast resistance, and can withstand extreme environment loads—prescriptive designs exist for wind, snow, and seismic loads up to 306 km/h (190 mph), 3 kPa (70 psf), and Seismic Design Category E. Steel has the highest strength-to-weight ratio of all commonly used construction materials—up to seven times greater than wood.

Control the content you see on ConstructionCanada.net!
Learn More.