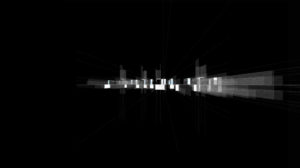 Architecture and design firm Lemay has launched FLDWRK, a new research and design collective which uses strategic methodologies to undertake real-world issues, ranging from climate change to community space development.
The collective's work sees projects as laboratories for exploring, experimenting, prototyping, and testing hypotheses which respond to the constantly evolving contexts of the modern world.
FLDWRK is currently operating within five research lenses, with more than a dozen collaborations with universities, foundations, communities, commercial and institutional organizations, journals, and forums for the creation of a positive future.
The collective has identified a series of scopes to address and explore challenges stemming from societal shifts facing the world today: new apertures, the commons, circular systems, digitality, and urban metamorphosis. These fuel FLDWRK's approach and create a common framework for collaborators and partners alike, who aspire to a shared vision for the future, as well as for themselves.
FLDWRK is presenting three of its projects at the Canada's Royal Architectural Institute of Canada's (RAIC's) 2022 Virtual Conference.
The projects are as follows:
Sensory spaces—This conference explores how applied research can be a tool which can significantly and measurably improve the lives of people facing some form of otherness.
Place des Montrealaises 21 women—In this presentation of an upcoming new urban space, artist Angela Silver will join Andrew King to explore its transdisciplinary research methodologies, where architecture, art, and landscape architecture converge in a critically driven design process which expands its conceptual design process.
Gender-inclusive design study—Julia Pascutto and Michael Ralph investigate gender inclusion in learning spaces to identify inequitable and marginalized gender patterns, with the goal of cultivating a more comprehensive sense of belonging, inclusion, and equity in the built environment.