By Stephanie Miller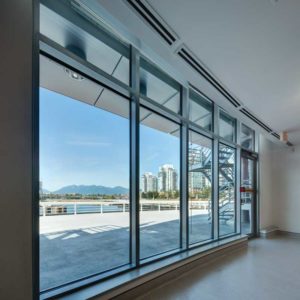 The Leadership in Energy and Environmental Design (LEED) certification has become an expectation for an increasing number of commercial projects, having grown 107 per cent since taking off in 2010. This does not mean achieving LEED certification is cut and dry. As the U.S. Green Building Council (USGBC) and the Canada Green Building Council (CaGBC) continue to grow—with registration opening for LEED v4.1 as recently as January 2019 in Canada—glazing contractors (GCs) must stay on top of this evolving sustainability guideline to serve as a knowledgeable resource for their clients.
Know the basics of the certification
The first step to moving the conversation forward around glazing in LEED is to talk the talk. For starters, it is important to understand the differences between the many green certification standards inspired by USGBC's LEED. Programs, such as the Green Building Initiative's (GBI's) Green Globes Building Certification and the International WELL Building Institute's (IWBI's) WELL Building Standard, offer unique takes on promoting sustainability in the construction sector. They seek to address areas sometimes seen as lacking in LEED. For example, Green Globes requires a third-party, onsite assessment to ensure the building is being constructed as designed. The WELL Building Standard focuses on human outcomes—it measures and monitors features during operation that impact human health and well-being. However, LEED remains the leader in this field to date. After all, LEED has been used to certify more than 80,000 buildings worldwide since its launch in 2000, and it continues to push the conversation on sustainability to the very beginning of a building's life cycle.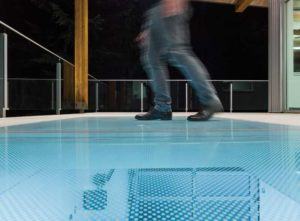 It is also important to know buildings today are certified under LEED v4, launched in Canada in 2014. Among other things, the newest iteration of LEED has expanded its focus on outcomes. The stress on performance management is one way of ensuring buildings designed to its exacting green standards continue to operate at that level. Certain project types, such as schools and healthcare, function under more stringent requirements to keep vulnerable occupants healthy.
It is advisable to keep in mind there is no LEED-certified product. The right materials can contribute to earning LEED credits that together lead toward project certification, and, in many cases—notably Energy and Atmosphere (EA) or Indoor Environmental Quality (IEQ)—glass can be suitable.
A glazing combination for every performance requirement
If there is one question architects ask GCs about glass more than any other, it is without a doubt: "How can we get better performance?"
Whether it is U-value, thermal performance, or visible light transmission (VLT), architects seem to constantly be looking to push the envelope. In many cases, these requests are driven by the stringent performance requirements for achieving LEED certification. For example, in new construction commercial buildings glazing must help to contribute to a five per cent improvement in the proposed building performance rating compared to the baseline building performance rating calculated in accordance with the American National Standards Institute/American Society of Heating, Refrigerating and Air-Conditioning Engineers/Illuminating Engineering Society (ANSI/ASHRAE/IES) 90.1-2010, Energy Standard for Buildings Except Low-rise Residential Buildings. The standard already puts a demand on glazing, with requirements as low as 0.40 U-factor for curtain wall in the prescriptive path in certain climate zones. Those numbers must dip even lower if glazing is to be used in larger allowable ratios than those set by the standard's prescriptive path.
CaGBC offers multiple pathways to earning LEED certification, and glass selection has a role to play in many of those choices. While it may seem factors such as clarity would need to be sacrificed to get the most energy efficiency from glazing, today's multitasking glass products mean design professionals can bundle performance factors to earn more credits.

Control the content you see on ConstructionCanada.net!
Learn More.