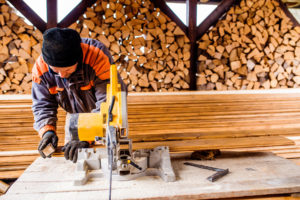 More than 1200 delegates are expected to attend the 2017 Wood Design and Construction Solutions Conference, which will run February 28 to March 1 at the Vancouver Convention Centre East. The largest wood event ever held in North America, this conference will replace the Wood Solutions Fair and the International Wood Symposium.
The conference will feature an interactive exhibit hall, along with seminars discussing architectural and structural uses of wood and elements such as mass timber, hybrid system design, offsite prefabrication, sustainability, fire resistance, volumetric construction, and acoustics. From these, participants may earn up to 11 professional development credits. Seminars will run between 8:00 a.m. and 4:45 p.m. on each of the event days.
These technical talks will feature perspectives from multiple parts of the world, with speakers from Austria, Switzerland, New Zealand, Australia, and the United Kingdom. Networking opportunities are also available to participants, from a welcome breakfast and lunches to a post-event reception.
This two-day event comprises part of Wood Week, which spans 10 days and four events in total. Registration is open, and can be completed here.