Interoperability and future-proofing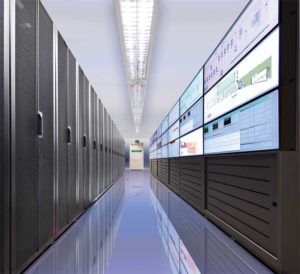 Historically, building operating systems have been extremely proprietary. One of the first systems in a building to become IoT-enabled was HVAC. The list of connected devices has expanded significantly from then, and now virtually all systems in a building—plumbing, electrical, lighting control, HVAC, and more—can be connected. As more and more building systems are brought online, they might not all come from the same vendor or use the same digital platforms or Internet protocols.
As a result, much of the impact and success of building-integrated IoT can come down to the interoperability of different systems within the facility. When an open-source, interoperable system is implemented in a new build, not only will it generate success for the building management team and operators, but it will also offer more choice for device selection and create better opportunities to use current technology, as well as new solutions as they are developed. By using this kind of system, one can gain the flexibility to select the device that works best for the project at hand rather than being limited to one supplier.
A key challenge for designers is maximizing the connectivity that comes with interoperability. Many architects do not have the experience or expertise to make design decisions about this kind of integration as part of the design and build process, but it is a critical consideration. The design team can benefit from having an expert on board who understands IoT connected systems and can make appropriate recommendations throughout the process.
Interoperability also means anticipating the needs of the future. Designers must consider what types of IoT-enabled devices may be used in the building, what would be connected, and what type of infrastructure would be necessary to support this. These early considerations are important, regardless of whether IoT devices will be used immediately upon building completion, or whether the framework is being laid for later adoption. Having a flexible and adaptable infrastructure to meet the building's future needs as they change and grow is a huge part of the value of IoT.
Cybersecurity
Cybersecurity is no longer only the responsibility of a chief technology officer and should be top of mind for those undertaking a new building project. Any IoT-enabled device connected to a network could pose a risk, but the risk can be mitigated when the designer brings together operations and IT for integrated security.
Cybersecurity should be considered in schematic design when implementing IoT in a new building, from securing networks all the way to selecting the right devices. With connected devices, cybersecurity starts at product development. Designers should look for solutions and vendors who incorporate security measures from concept through to execution. They should select products that:
are designed with security in mind (e.g. products benchmarked against international security standards);
meet International Organization for Standardization/International Electrotechnical Commission (ISO/IEC) 27034, Information technology—Security techniques —Application security, standards;
come from vendors who have dedicated cybersecurity test labs; and
have designers keep up with ever-changing security risks.
Architects and designers could even consider these security measures should be a requirement in selecting vendors and partners. In 2018, we cannot be putting connected devices online without proper security measures in place. Secure solutions do exist, and they should be an essential part of the planning process.
Building for future-ready cities
While we are still in the early years of smart buildings, the architecture, engineering, and construction (AEC) sector tends to think of them individually rather than in terms of what they can contribute as a cohesive group. Construction of more smart buildings will lead to the advancement of smart cities, which holds a lot of possibilities for our collective future.
The IoT market for commercial buildings is expected to grow 25 per cent annually to become a market of more than $85 billion in 2020. By 2025, 50 per cent of all building systems and devices will be connected. It is to the benefit of building designers to plan now for how IoT could be incorporated. Much of the technology is wireless so it can be easy to reconfigure these devices if the right communications systems are incorporated into the building from the beginning.
Designers and architects need to have a vision for how IoT will be used, developed in partnership with the building's owner, anchor tenant, and developer. With this vision in mind, energy management experts and automation vendors can consult on the next steps of the process, including how to integrate and connect all the various IoT systems within a building for a fully connected, smart, and future-forward building.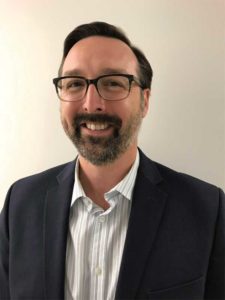 Adrian Thomas is the vice-president of Schneider Electric Canada's building division. He is responsible for a variety of business activities, including the marketing and business development of EcoStruxure, the company's Internet of Things (IoT)-enabled, interoperable platform for homes, buildings, data centres, and infrastructure. A graduate of McMaster University's electrical engineering program, Thomas has more than 20 years of experience in the electrical equipment and industrial automation industry.

Control the content you see on ConstructionCanada.net!
Learn More.