The value of IoT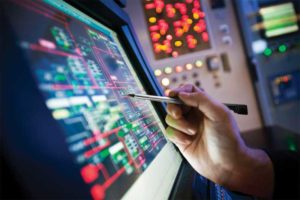 The need for more connected, resource-efficient, and smart buildings will become increasingly apparent as our current infrastructure continues to age. With the implementation of IoT solutions, buildings can be used to gather and analyze data on current conditions and required maintenance and better identify areas within the structure where urgent improvements are needed.
Data from one equipment manufacturer reveals commercial buildings waste about 30 per cent of the energy they consume, and this waste typically happens through insulation, HVAC, lighting, windows, and chimney exhaust. Over a building's lifetime, 75 per cent of its costs go to maintenance and operating expenses. Data from a 2016 SmartMarket Report on global green building trends reveals that in new commercial green buildings, operating costs decrease eight to nine per cent over one year and up to 15 per cent over five years. As efficiency and sustainability in buildings become even more important, those that have smart and connected solutions integrated into their systems from the outset will become more desirable and yield significant cost savings for their owners.
Deloitte's the Edge is a strong case study for the potential of IoT, and it offers key insights for architects and engineers. Heralded as one of the most sustainable buildings in the world, it contains a multitude of IoT sensors integrated into a single data-analysis platform tracking everything from energy use to when the coffee machines need to be refilled. As mentioned previously, the building was specifically designed to harness solar power. This is part of the reason it was awarded an extremely high sustainability score from BREEAM.
When considering ways to implement IoT and other smart technologies, it is critical to know what the ultimate use for the building will be and its potential tenants. The IoT sensors integrated into an office building will be vastly different from those for a hospital or a condominium.
While there is an appetite for smart buildings, it has yet to reach mainstream practice. According to a 2017 report by Navigant Research, "IoT for Intelligent Buildings," the global IoT market for intelligent buildings is "expected to grow from $6.3 billion in 2017 to $22.2 billion in 2026."
Often, as in the case of the Edge, an anchor tenant who sees the long-term value of IoT, has a larger budget covering the increased initial cost, and intends to remain in the building long-term to recover that cost might be the driving factor in incorporating IoT into a building. The organization may have goals for sustainability, energy efficiency, employee satisfaction, or any number of other factors that might lead them to want IoT in the building. In fact, client demand is the top driver for green buildings; demand jumped to 40 per cent in 2014 from 35 per cent in 2012.
In cases where there is no anchor tenant driving the demand, architects and designers can still integrate capabilities for future occupants. Much building equipment, including HVAC, is now available with IoT technology integrated at the manufacturing plant. Additionally, as many IoT-enabled devices are not much different in cost to install from typical wired legacy devices and traditional systems, many designers are looking to IoT-enabled options, whether or not the 'smart' function will be used immediately.
Much of this initial decision-making will come from the building developer, in consultation with a long-term anchor tenant, where there is one. The anchor tenant will have influence on the building capabilities. Together, the developer and tenant can decide what needs to be measured and the ideal end-user experience. This will narrow down what types of sensors need to be installed and where, as well as which applications and services should be available. From there, vendors can work in partnership with the designers to identify the proper edge control, IoT protocols, and platforms to make the system of interconnected devices collect, report, and analyze data seamlessly.
Critical IoT building considerations
In addition to developing a baseline for the building's IoT systems, there are three major considerations for architects and designers who are planning for IoT capability in a facility: the data that will be generated, interoperability and future-proofing the building, and cybersecurity preparedness.
Data
According to a 2016 Navigant Research report titled "Data Integration for Intelligent Buildings," one impact of IoT becoming more mainstream is the increasing expectation for buildings to be smart. The report predicts that users would demand data-driven solutions "that improve energy and operational efficiencies, facility planning, preventative maintenance, fault detection, occupant comfort, and safety in buildings." IoT-driven analytics should also include proactive maintenance recommendations.
How do smart buildings turn the vast amount of data collected into actionable insights? The answer depends on the type of building and the priorities of the owner or operator. For example, a large office building can now look at real-time office usage data and tie HVAC settings to individual offices rather than an entire block. This results in significant savings and ensures occupant comfort is not sacrificed.
However, smart buildings require more than sensors. The ability to analyze all the data generated by equipment and sensors is the critical difference in creating a building that is truly smart. Adding IoT devices and thousands of sensors throughout a building means that when all these sensors—lights, HVAC, switches, electrical panels, and circuit breakers—are connected, they generate massive amounts of data. Designers must understand how that data will be generated, captured, and managed. This includes making allotments for data storage and location of edge controls within the building, planning for wireless or wired connectivity, and critically mapping how data will be analyzed and used.
Ultimately, collecting data is in vain if it is not properly analyzed to provide value. Therefore, planning not only for how the data will be stored but also what software and management systems will be used to process and analyze the data is crucial to maximizing the value of IoT.
In this context, the term 'management system' refers to a building management system (BMS). This is used to collect basic data and control a building's HVAC system and lighting. 'Software' in this context refers to any number of specialized add-on software systems that may be used to enhance the overall building controls.

Control the content you see on ConstructionCanada.net!
Learn More.