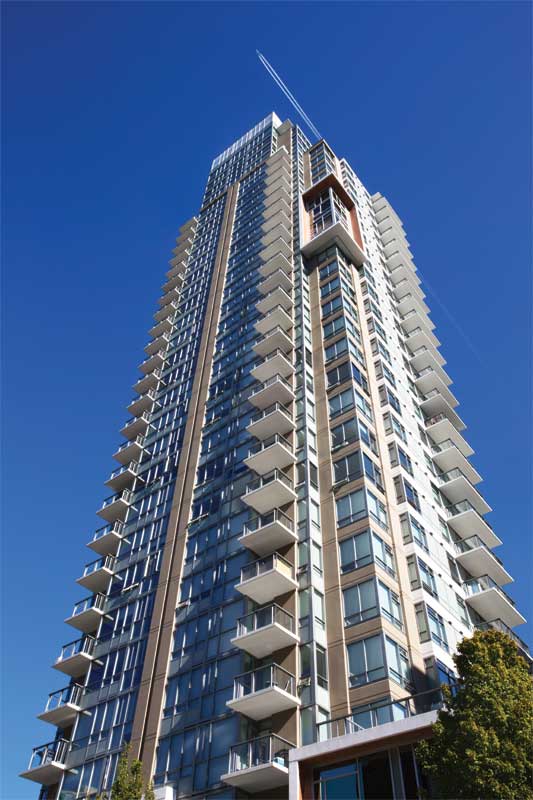 Coating technologies
While coatings for aluminum have not changed drastically in recent years, a few new formulations are offering some performance benefits. The rising popularity of powder coatings has also introduced some confusion among
specifiers. The first question typically asked is whether powder or liquid is 'best,' and which is most cost-effective. The answer is not a simple one, as there are several considerations.
When powder coatings were first introduced into the architectural market, they were heralded as a superior product and were expected to quickly replace liquid paint. These coatings were gaining visibility at a time when LEED certification was also in the spotlight, and volatile organic compounds (VOCs) were often the only criterion used to measure a coating's success. The fact powder is VOC-free was its biggest selling point. However, liquid paint has more staying power than many predicted. The adoption of powder coatings has turned out to be an evolution, not a revolution.
What is paint?
Cured paint film is comprised of two principal ingredients: resin and pigment. Regardless of whether a coating is applied as a liquid or a powder, it is the resin and pigment quality that determine the weather resistance and durability properties desirable in an architectural finish. Resin gives the film its adhesion to the substrate, chemical resistance, gloss, and other film properties, while pigment durability confers colour stability.
The difference in coating formulation is for liquid coatings, solvent is added to allow smooth application, while powder has no solvent. This factor is what renders powder coatings VOC-free. Powder coating is typically applied as a single coat, but at a higher cured film thickness than liquid, while liquid coatings are at a lower film thickness and often include a primer.
A common mistake is to specify merely a powder or a liquid coating. This basic description does not denote a specific product or quality, because different coatings are composed of different resin types and different chemistries. Similarly, specifying a coating by brand name can limit one's options, as it restricts choices to whatever is offered by an individual company.
Choosing a coating
To achieve the desired performance level for a given application, coatings must be specified to meet third-party industry standards. AAMA, for instance, establishes voluntary standards for the fenestration industry, which appear in NAFS.
NAFS references:
AAMA 2603, Voluntary Specification, Performance Requirements, and Test Procedures for Pigmented Organic Coatings on Aluminum Extrusions and Panels;
AAMA 2604, Voluntary Specification, Performance Requirements, and Test Procedures for High-performance Organic Coatings on Aluminum Extrusions and Panels; and
AAMA 2605, Voluntary Specification, Performance Requirements, and Test Procedures for Superior-performing Organic Coatings on Aluminum Extrusions and Panels, which the highest-performance coatings meet.
These are the most commonly referenced coating standards for painted fenestration products. Each has unique requirements—for example, to meet AAMA 2603, a coating is tested for South Florida weathering for only one year, whether in liquid or powder form. These coatings are normally an acrylic or polyester system used in residential or
interior applications.
AAMA 2604 performance testing requires a five-year South Florida exposure. One example of an AAMA 2604 liquid offering is new-generation silicone-modified polyester, a workhorse system in the metal building market with proven performance. Coatings meeting the AAMA 2604 specification generally have a lower cost, and powders falling under this category are super-durable polyesters.
For AAMA 2605 performance testing, 10-year South Florida exposure is required. Longstanding options meeting this performance level include polyvinylidene fluoride (PVDF)—also known as polyvinyl difluoride (PVF2)—and fluoroethylene vinyl ether (FEVE).
Environmental considerations
With the industry's shift toward powder being driven primarily by companies' desire to reduce VOCs, an investment in pollution-control systems for liquid-applied coatings has helped even the playing field between the two types. Painted extrusions must be cured by baking, and it is during this process the solvents—and VOCs—in liquid paint escape into the environment. VOC abatement systems capture more than 98 per cent of VOC emissions from the liquid paint line and send them to a regenerative thermal oxidizer (RTO), where the VOCs are destroyed. An added benefit is the heat from this process is captured and utilized for curing. This helps to lower the amount of carbon fuels required to cure the surface—a process requiring temperatures of 232 C (450 F).
For paint to be compliant with AAMA 2605, a pre-treatment is required, as neither liquid nor powder coatings will adhere to untreated aluminum.Thus, the type of pre-treatment used also becomes an environmental consideration. Traditionally, this consists of a chromate (hexavalent) conversion coating, but since chrome is a heavy metal toxic to people and the environment, its use is highly regulated, and many manufacturers have turned to chrome-free pre-treatments. These meet the performance standard of AAMA 2605, but have limited field-performance history, so some still do not have full confidence in such systems.
Another key to the continued popularity of liquid paint is it allows for mixing at the coater's site. This makes it suitable for just-in-time production, and means excess paint can be remixed into a new colour, thereby avoiding waste. Finally, in the commercial architectural market, bright mica or metallic colours are very popular, and liquid paints can use a higher level of mica/metallic to give brighter colours. A clear coat containing some of these pigments can be added for additional sparkle, especially in sunlight.
Conclusion
Formulas and application methods for architectural metal coatings continue to evolve. Most companies now offer both liquid and powder options meeting the same AAMA standards. The key when specifying a coating, therefore, is to not jump too quickly to an assumption about which application method or brand is best. Specifiers should evaluate all options, balancing the costs and benefits of each based on a project's individual requirements.
The energy performance and other sustainable attributes of buildings are also improving. Careful analysis of available options in envelope systems—from framing members to coatings—can help optimize outcomes. Making even minor improvements to efficiency and durability can add up to major gains, and these gains are multiplied when a system is deployed throughout a structure, as curtain walls are in today's tall buildings.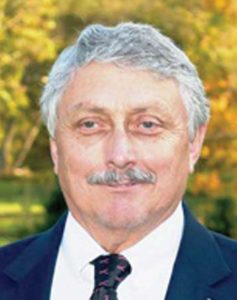 Ben Mitchell, CSI, is the extrusion coatings sales and marketing manager for AkzoNobel, a global paints and coatings company and producer of specialty chemicals. He has a bachelor's degree in comprehensive science from Urbana University in Ohio. Mitchell started at AkzoNobel in 1990 as a lab chemist formulating polyvinylidene fluoride (PVDF) coatings, and moved into product management. He can be reached at ben.mitchell@akzonobel.com.

Chad Ricker is the market team manager at Technoform Bautec North America. He has an engineering background, having obtained a master's degree in technology with a concentration in engineering from East Tennessee State University. Ricker has been a part of Technoform's team for more than a decade, beginning as an engineer and progressing to lead consultative marketing efforts. He can be contacted via e-mail at cricker@technoform.us.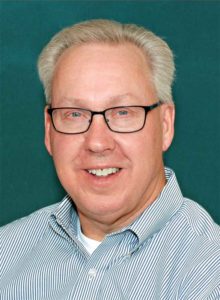 Jerry Schwabauer is Azon's vice-president of sales and marketing, a position he has held since 2000. Schwabauer is active in American Architectural Manufacturers Association (AAMA) and is a frequent speaker about the topic of optimizing thermal performance in commercial fenestration in North America and Asia. He can be contacted at jschwabauer@azonusa.com.

Control the content you see on ConstructionCanada.net!
Learn More.