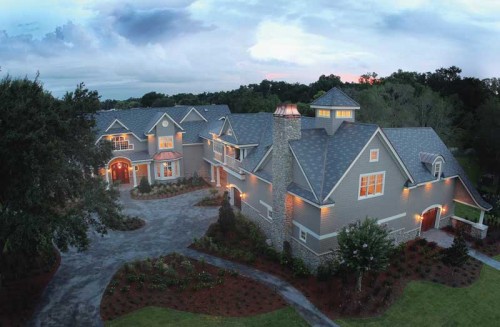 By Paul Nutcher, CSI, CDT
As sustainable building has become the preferred (or, occasionally, required) construction method throughout North America, design professionals are turning to insulating concrete forms (ICFs). When comprising the building envelope, these materials provide occupants with a safe, clean, healthy, and comfortable environment in which to live and work. Whether residential multi-family, commercial new construction, school, theatre, healthcare, or retail, ICF structures also help reduce a building's carbon footprint—their insulation can mean less energy to heat and cool than is needed in structures built with conventional materials.
The building envelope efficiencies of ICFs have long been known to insiders. Until recently, however, the structural engineering data for multi-storey ICF construction has been neither widely shared nor accepted by the construction industry in general.
Across the continent, new standards and codes, along with an overhaul of the Leadership in Energy and Environmental Design (LEED) program, will greatly assist project teams in understanding the structural performance capabilities of ICFs as well as the enhanced energy and environmental attributes of these materials versus other building envelope options. To help design professionals in writing improved specifications, it is therefore worth identifying and reviewing the relevant North American standards, coming building codes, and green building rating systems as they relate to ICF construction.
About insulating concrete forms
Insulating concrete forms are a 'stay-in-place' wall system made of three primary components:
expanded polystyrene (EPS) foam;
rigid plastic ties; and
reinforced poured concrete.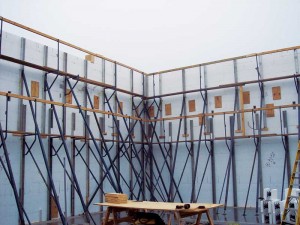 As a structural material, ICFs usually exceed Canadian code requirements for high wind and seismic resistance. They provide superior sound attenuation and thermal performance equivalent to R-50 thermal mass. This wall system can help lower HVAC requirements and help a project earn LEED points. Benefits to contractors range from reduced cycle time to fewer subtrades onsite to ease of use (the material is lightweight). (For more on ICFs, see the following articles in Construction Canada: "Building with Insulating Concrete Forms" (July 2010), "ICFs, Flooring and Frost" (May 2010), and "Integrating IFAs and ICFs" (July 2009). Visit www.constructioncanada.net and select "Archives.")
ICFs were invented in the 1940s, evolving as plastic foam and moulding technology improved. These forms became widely commercially available in North America during the 80s, but even then only a handful of Canadian and U.S. companies were experimenting with this new method of forming a wall with stay-in-place foam forms. However, there are nearly 40 companies engaged in the manufacturing and distribution of ICF systems.
While there are numerous manufacturers, there are only three basic product types:
flat wall;
waffle grid; and
screen grid.
The flat wall system is favoured by most contractors because it is considered to be the strongest, most efficient, and user-friendly ICF block. Some believe the costs of the waffle- and screen-grid are less expensive because they require less concrete, but the increased labor cost to place steel reinforcement and consolidate the concrete elevates the overall price of non-flat wall ICFs. Therefore, the flat wall is an 'evolved' form of the screen (i.e. 'post and beam') and waffle-grid styles.
Fixed-web forms are the most common; they consist of two expanded polystyrene (EPS) panels held together by plastic ties (i.e. 'webs') that are moulded into the foam during the manufacturing process. These blocks are usually 305 or 406 mm (12 or 16 in.) tall with varying widths depending on the thickness of the panels and the width of the core cavity. Each manufacturer has a different design, web ties, connection system, and foam thickness, so forms from different suppliers are generally not interchangeable.
The other flat-wall type is the 'panel' system, sometimes referred to as 'knock-down' or 'assemble-on-site.' They work much the same way as fixed-web blocks except the ties are not moulded into the product, but are inserted into slots in the panels onsite or in an assembly plant before use. The block width depends on the width of the tie used and generally ranges from 102 to 305 mm (4 to 12 in.).
The majority of ICF systems use EPS—the material found in the white foam coffee cups and coolers. The same insulating properties that keep coffee warm and ice frozen are what give ICFs their exceptional R-value performance when used to build the exterior walls of a structure.

Control the content you see on ConstructionCanada.net!
Learn More.