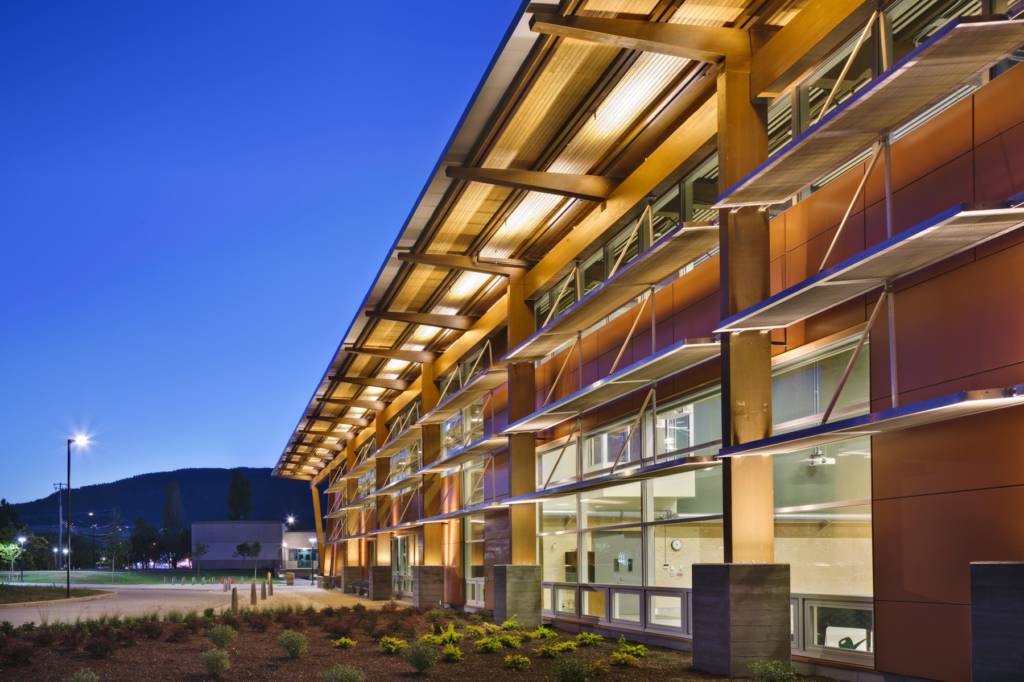 The Canadian Construction Association (CCA) celebrated the achievements of industry individuals, organizations, and projects with its annual awards program last month.
Person of the Year Award
Paul Douglas, CEO of PCL Construction, was granted the 2016 Person of the Year Award for his leadership, high standards, and pursuit of excellence. Among other achievements, he was recently appointed to the Alberta Business Hall of Fame and developed PCL's Leadership Academy.
Excellence in Innovation Award
As the name indicates, this award is intended to honour firms implementing groundbreaking construction practices. The 'Carboclave block,' a technology using industry-recovered carbon dioxide (CO2) for concrete curing, was developed by Boehmers and McGill University and earned the former this award.
Environmental Achievement Award
PCL Construction echoed its CEO's success in winning the Environmental Achievement Award. This is primarily thanks to the company's work on the Jim Pattison Centre of Excellence at Okanagan College (Kelowna, B.C.), which performed well under the Living Building Challenge's (LBC's) site, water, energy, health, materials, equity, and beauty categories.
International Business Award
Seven-year-old Produits Métalliques (PMI), based in Rimouski, Qué., earned the International Business Award for its business excellence in the region, across the country, and internationally. This manufacturer and installer of steel structures has performed work for clients as far as Africa, and provided 300 tonnes of steel and 15 shipping containers measuring 12-m (40-ft) for the Republic of Benin's National Assembly.
National Safety Award
Deep Foundations Contractors was honoured with the National Safety Award for its commitment to ensuring worker and public safety. The company implements strategies such as pairing new workers with mentors, ensuring daily risk assessment (DRA) forms are completed before work begins, and creating more safety-conscious equipment (notably including a pile-driving spotter with functionality preventing torsional loading of the lattice boom). Additionally, other firms have adopted work permits developed by Deep Foundations Contractors internally.
Partner Association Award of Excellence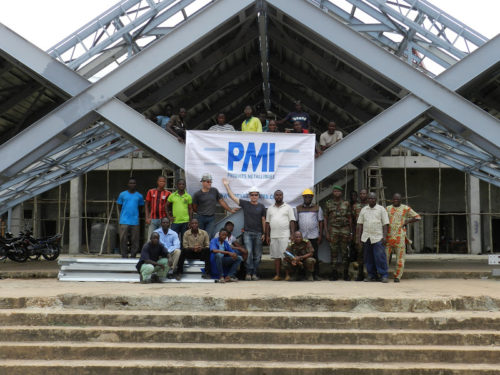 The Calgary Construction Association earned this award for being an exceptional partner of CCA. Raising concerns regarding poor contract conditions to the City of Calgary last year, the association worked with the city to review 74 clauses and amend 62, as well as revising the city's Prequalification of Prime Contractors application process, creating new learning opportunities, and adding a Young Leaders group to its offerings.
Community Leader Award
For its exceptional offerings in the areas of consultation, sponsorship and donations, and employment and volunteering opportunities, Kitchener, Ont.-based Gateman-Milloy earned the Community Leader Award. Among other efforts, it provides equipment, tour opportunities, and advice to students of local Conestoga College's heavy equipment operator program and has a grant set up for the college's civil engineering technology/architecture construction engineering technology programs. The company has also hired 10 graduates of the latter program since its inception. To read more about one of its recent projects, check out this Construction Canada feature on Toronto's new BMX Supercross Track facility.
Gold Seal Association Award
This award is intended for exceptional CCA partner associations certified under the Gold Seal program. The Calgary Construction Association took another victory here, given the quality of its Gold Seal projects (such as the Seton Recreation Facility) and its leadership (spurring the program's committee to revise its guidelines and encouraging the City of Calgary to ensure all project managers are Gold Seal-certified).
The following Awards of Recognition were also granted:
General Contractor Award of Recognition (to Kees Cusveller of Graham Group);
Trade Contractor Award of Recognition (to Patrick Waunch of Rambow Mechanical);
Civil Infrastructure Award of Recognition (to Steve Cruickshank of Cruickshank Construction); and
Manufacturers, Suppliers, and Services Award of Recognition (to John Owens of Revay and Associates).
For more information, visit the CCA site.