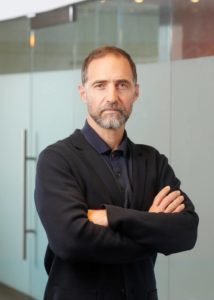 Matthieu Grady has joined HDR as design principal based in the firm's Vancouver, British Columbia, studio. Grady has more than 21 years of experience working for firms around the world.
Previously, Grady has worked alongside design firms like Jean Nouvel, Morphosis, and Diamond Schmitt, among others. A "generalist" architect, he has worked on the design and delivery of a wide range of award-winning projects in the commercial, industrial, institutional, corporate and retail fields throughout North America, Europe, the Middle East and North Africa. Notable projects include the Abu Dhabi Louvre Museum, the 300 m (984 ft) Phare Office Tower in Paris, the Chateau La Coste Winery in Southern France, and the Emily Carr University of Art & Design in Vancouver.
Grady is very active in academics, teaching classes and studio at various post-secondary institutions in both Canada and France. He often participates in reviews, thesis committees, lectures and general activities at a number of universities, most often at University of British Columbia, but has been active at the Ecole Camondo, and Ecole de Versailles in Paris as well as the University of Toronto, Carleton University, and McGill University.