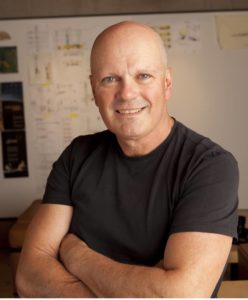 Halifax architect, Brian MacKay-Lyons, a founding partner of MacKay-Lyons Sweetapple Architects Ltd., has been appointed to the Order of Canada for his contributions to architecture, reverent of Nova Scotia culture.
The distinctive style of MacKay-Lyons Sweetapple Architects Ltd. is its use of vernacular materials and construction techniques, prevalent in Atlantic Canada, alongside grounding the structures into the surrounding landscapes. The firm is hailed more for its residential architecture, focusing on simple houses which rely on regional materials. From the recognition achieved through the design of houses in Atlantic Canada, the firm landed largescale commercial/residential projects, including the downtown Halifax waterfront neighbourhood, Queen's Marque, and the Nova Scotia College of Art and Design's (NSCAD's) Port Campus.
MacKay-Lyons was born in the village of Arcadia in Southwestern Nova Scotia. He got his bachelor's degree in architecture from the Technical University of Nova Scotia, with the distinction of being rewarded the Royal Architectural Institute of Canada (RAIC) medal. MacKay-Lyons completed his master's degree at University of California, Los Angeles (UCLA) and received the dean's award for design.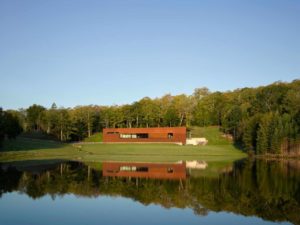 After studying in China, Japan, California, and Italy, and working with the American architects Charles Moore and Barton Myers, and the Italian architect Giancarlo De Carlo, MacKay-Lyons returned to Nova Scotia to give back to his province. It was Nova Scotia where his Acadian and Mi'kmaq ancestors existed for centuries. He created the firm Brian MacKay-Lyons Architecture Urban Design in 1985 in Halifax, and 20 years later, he partnered with Talbot Sweetapple to establish MacKay-Lyons Sweetapple Architects Ltd.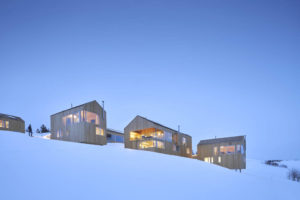 The firm garnered more than a hundred accolades and awards. ranging from the Canadian government, and organizations such as the American Institute of Architects (AIA).
He serves as a full professor and faculty member at Dalhousie University, having shaped the region's education in architecture for three decades. MacKay-Lyons has also served as a visiting professor and has been bestowed academic chairs at several universities, including Peter Behrens School of Architecture in Germany, University of Houston (UH), Washington University in St. Louis, University of Michigan, University of Arkansas, University of Maryland, Texas A&M University, McGill University, and Harvard University.