Design/construction professionals with an interest in sustainability will have a chance to expand on their knowledge at the Canada Green Building Council's (CaGBC's) conference, Building Lasting Change 2017, in Vancouver from May 30 to June 1.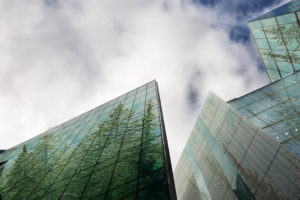 The event features five education streams:
"Getting to Net-zero Carbon Buildings," which offers details on CaGBC's new Net Zero Carbon Standard and examples of successful projects;
"Targeted Actions for Existing Buildings," which focuses on how to minimize greenhouse gas (GHG)emissions in existing buildings;
"Commercial Real Estate is Meeting the Climate Change Challenge," which addresses the issue of carbon reduction via commercial real estate solutions;
"Cutting-edge International Innovation," which provides an overview of how we can learn from successful existing projects and professionals in the process of creating zero-waste buildings; and
"Large-scale Transformation Toward the Triple-zero City," which examines the Vancouver Renewable City and Net-zero Building Strategy as a pioneer in GHG elimination.
These seminars present a particular opportunity to those new to the industry. CaGBC will incorporate the Emerging Green Professionals (EGP) Innovation Challenge into the conference, offering CaGBC members who are 30 years or younger, have joined the industry within the past five years, or are full-time students a chance to speak at the sessions. Four of the challenge's successful applicants will be given 10 minutes to pitch their most innovative, viable, and sustainable idea, then receive feedback from experts. Applications have closed, and the successful EGPs will be notified in April.
There will also be a Green Building Showcase—an exhibition and networking opportunity offering free access to professionals and the public. Exhibitor space is limited to 50 booths, but space will be reserved for business-to-business meetings. Each day of the conference will feature various events, from optional tours on May 30 to a gala dinner and awards ceremony on May 31 and lunch and closing plenaries on June 1.
Tours have a separate admission fee. Those wishing to participate can choose from:
Setting the Standards for Health and Wellness in Downtown Commercial Buildings (visits to MNP Tower, the CaGBC Vancouver office, CBRE offices, and Telus Garden Office Tower);
Wood on the Rise: A Walking Tour of University of British Columbia (UBC) Wood Buildings (visits to UBC buildings such as the Centre for Research on Sustainability, the Bio-energy Research Centre, and Brock Commons, as well as the Earth Sciences Building, First Nations House of Learning, and the Nest);
Marine Gateway: An Ambitious, Transit-oriented Mix (a visit to the first major mixed-use development to be approved along the Canada Line); and
Getting to Net-zero Tour (details to be announced).
Registration for the event can be completed online.