GLASS TILES IN WALL INSTALLATIONS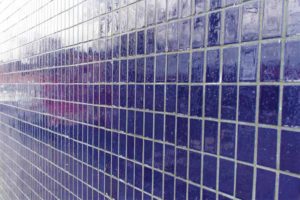 Since many large-format glass tiles are translucent, it is beneficial to achieve complete coverage for interior walls by back buttering each piece with white thin-set mortar immediately prior to setting it. This ensures voids and bubbles are not visible against the back of the glass tile (large-format glass tiles are defined as 76 x 76 mm [3 x 3 in.] or greater in size). It is important to note, large-format glass tiles can look substantially different after they are installed than when they are viewed as individual pieces. For this reason, it is recommended to create a sample board (or a jobsite mockup), installing several tiles using the selected mortar and grout.
For exterior wall installations, it is essential to use mortars specifically designed for setting opaque glass tiles meeting American National Standards Institute (ANSI) A118.15, Tile And Stone Mortars, and that are classified as at least C2S1 as per ISO 13007, Ceramic tiles — Grouts and adhesives — Part 1: Terms, definitions and specifications for adhesives. It is important to keep in mind, opaque glass tiles are not transparent or translucent, meaning one cannot see completely through the tile to the back side. The glass may be 'through-colour' or 'colour-coated clear' in design. It is advisable to use glass tile with caution with a decorative coating on the tile backing.
Selection of the proper grouting material is crucial. Glass tiles vary in hardness, and some can be scratched by grouts containing sharp aggregates like sand. It is pertinent to always use the type of grout recommended by the glass tile manufacturer.
Finally, movement joints are mandatory. It is imperative to consult detail 301 MJ from Terrazzo, Tile & Marble Association of Canada's (TTMAC's) Specification Guide 09 30 00, Tile Installation Manual, for more information.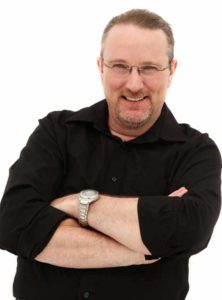 Pierre Hébert is the manager of technical services for MAPEI Inc. and has provided product support to customers for 30 years. He is a member of the Montréal Chapter of Construction Specifications Canada (CSC), the American Concrete Institute (ACI), and has supported activities of the Society for Protective Coatings (SSPC). As a member on the board of directors of the Terrazzo, Tile & Marble Association of Canada (TTMAC), Hébert conducts technical research, chairs the Inspection Committee Report, and is the director of supplier division for the Eastern Region. He can be reached at phebert@mapei.com.

Control the content you see on ConstructionCanada.net!
Learn More.