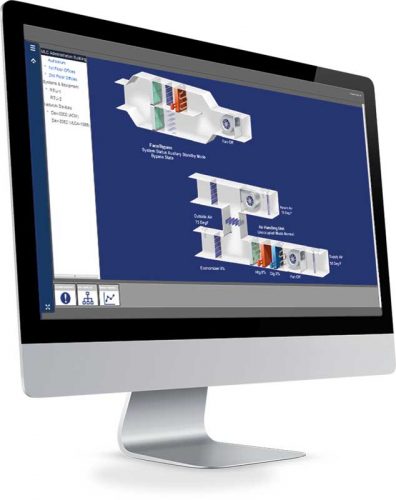 Helping healthcare equipment
In the same way a BMS helps data centres maximize up-time, healthcare facility managers rely on the systems to meet their mission-critical needs. For example, the radiation-oncology department at Emerson Hospital in Concord, Massachusetts performs external beam radiation treatments using a linear accelerator. Similar to a server, the sophisticated cancer-fighting equipment must be maintained within tight temperature specifications. Hospital staff use a BMS to monitor the temperature of the accelerator's water coolant, and annunciate an alarm if there is a problem.
Specifying a BMS
When specifying a BMS for mission-critical facilities—including, data centres and hospitals—two important performance attributes are:
system interoperability; and
mobile access.
System interoperability
In a mission-critical facility, the BMS might have to monitor and control dozens of different building HVAC components and systems from multiple manufacturers, such as:
cooling towers;
emergency cooling systems;
CRACs;
exhaust fans;
dust filtration systems; and
condenser pumps.
The BMS might also serve as the central point for specialized alarms related to ensuring quality power, or for monitoring and controlling other building systems such as lighting.
Such 'interoperability' of building systems is facilitated by the industry standard BACnet protocol that was developed by the American Society of Heating, Refrigeration, and Air-conditioning Engineers (ASHRAE). Many building systems manufacturers use BACnet, which allows a single BMS to monitor and control equipment supplied by many parties. Therefore, rather than controlling HVAC equipment and power distribution from different systems, a BACnet-enabled BMS manages both from a single platform, which greatly simplifies work for facility operators. Further expanding interoperability, some BMS control modules incorporate multiple protocols.
Mobile access
Given the mammoth size of today's data centres, managing these facilities efficiently and effectively requires remote access to the BMS. It is inefficient to have one person in the field and another back in the control room, communicating via walkie talkie or cellphone.
Thanks to the mobile technology revolution, building operators/engineers can now access their facility's BMS from anywhere in the world with an Internet connection. A person in the field working on a malfunctioning CRAC or air-handler can now immediately see the outcome in the BMS via portable tablet. By untethering from the desktop, building professionals can accomplish more tasks during their shifts and can increase independency.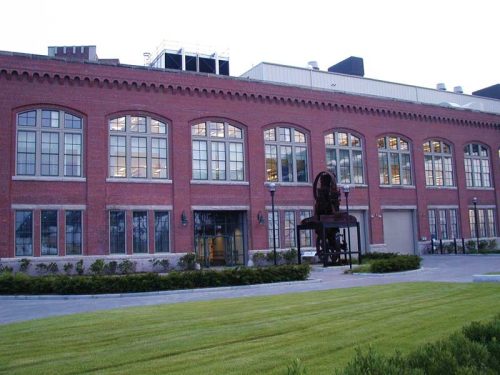 This freedom was made possible by wireless networking and communications, including both cellular and Wi-Fi technologies. Some BMS are built on the latest edition of HTML (HTML5), which now delivers complete user management of trend logs, alarms, and schedules via a web browser without the hassle and potential compatibility problems of installing a third-party's plug-in. As a result, facility professionals can monitor and control building systems from tablets, smartphones, or any Internet-enabled device, including their desktop computer. This is especially important in large data centres where employees must use scooters to travel throughout the cavernous indoor space.
While connecting to a BMS by cellphone is possible, most operating personnel prefer a tablet because a cellphone screen is too small for many BMS applications. However, at least one BMS developer is working to empower its dealers to customize the system for a smartphone 'form factor' (i.e. small screen size), which will look and function like other cellphone apps.
What about energy efficiency?
In facilities such as K–12 schools, universities, offices, and hotels, the driving factor for specifying a building management system is often a desire to minimize energy-consumption costs. However, in mission-critical facilities, energy use tends to take a backseat to ensuring continuous operations of crucial equipment.
That is not to say power consumption is not important in mission-critical facilities, which use enormous amounts of electricity. Rather than focusing on total power consumed, data centre operators evaluate power usage effectiveness (PUE), which is the ratio of total energy used in a facility to the energy consumed by the IT equipment. By paying careful attention to this metric, the goal is to use as little power as possible for anything other than the computers themselves.
As in other buildings using BMS, an appropriately appointed system allows data centre professionals to monitor trend logs on energy usage to figure out places to squeeze out more savings, while still keeping the computers humming 24-7.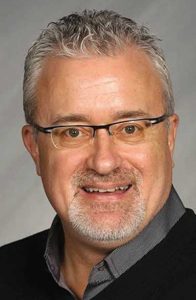 Kevin Callahan works for Alerton, a Honeywell business specializing in building management systems. He has 39 years of experience in the building control technologies field, including control systems design and commissioning, facilities management and user training. Callahan can be contacted via e-mail at kevin.callahan@alerton.com.

Control the content you see on ConstructionCanada.net!
Learn More.