Limiting

Distance

(m2)

Maximum Area of Individual Unprotected Openings (m2)
1.2
0.35
1.5
0.78
2.0
1.88
For all these tables, no unprotected openings are allowed at all if the limiting distance is less than 1.2 m (3.9 ft). Further, as the limiting distance increases, so does the allowable area of unprotected openings.
How can these sections of the NBC apply to fire-rated glass? Going back to the exception for exterior walls in Section 3.1.7.2, building materials or assemblies tested to CAN/ULC S101 are not required for exterior walls if the limiting distance is 1.2 m or more. It then follows that if the limiting distance is less than 1.2 m, architects would have to use building materials or assemblies tested to CAN/ULC S101. Therefore, designers can use fire-resistive glazing tested to CAN/ULC S101 if the limiting distance is less than 1.2 m. Designers can also use fire-resistive glazing to increase both the area of the glazing and the size of the individual glazing panels because it is not subjected to the same area and panel size limitations as unprotected openings.
It is important to note, when it comes to building materials of assemblies tested to CAN/ULC S101, the building code does not distinguish between opaque and transparent building materials. For example, gypsum board, masonry, and fire-resistive glazing all meet CAN/ULC S101 and can be used when the limiting distance is less than 1.2 m. However, only fire-resistive glazing provides vision, transparency, and daylighting—making it the ideal building product for curtain walls in close proximity to property lines.
Beyond fire performance
When fire-rated glass is used as part of a building's exterior curtain wall, it is expected to perform all the same functions of the adjacent non-rated system. Luckily, today's high-performance glazing has the ability to do so.
Dynamic curtain wall testing
Static curtain wall testing performed in a chamber is one way to determine a product's ability to prevent air and water from entering the building. However, the information from this test is limited. This why dynamic curtain wall testing designed to duplicate real-world conditions is preferred by owners, architects, and building envelope consultants.
Today's advanced fire-resistive curtain wall systems are tested to American Architectural Manufacturers Association (AAMA) 501.1, Water Penetration of Windows, Curtain Walls, and Doors Using Dynamic Pressure, and American Society for Testing and Materials (ASTM) E284, Standard Terminology of Appearance, and E331, Standard Test Method for Water Penetration of Exterior Windows, Skylights, Doors, and Curtain Walls by Uniform Static Air Pressure Difference. In addition to air and water testing, these systems are also tested to AAMA 501.4, Recommended Static Test Method for Evaluating Window Wall, Curtain Wall, and Storefront Systems Subjected to Seismic and Wind-Induced Inter-Story Drift; ASTM E330, Standard Test Method for Structural Performance of Exterior Windows, Doors, Skylights, and Curtain Walls by Uniform Static Air Pressure Difference; inter-storey vertical displacement; thermal cycling; and condensation evaluation.
Thermal performance
Occupant comfort is a key factor when selecting glazing products for the building envelope. While glass gives the benefit of natural daylight, controlling heat and glare are important considerations as well. Today's advanced fire-rated glass products can easily incorporate low-emissivity (low-e) or any energy performance glazing. Designers can also find fire-rated glass and framing components in the National Fenestration Rating Council's (NFRC's) Component Modeling Approach Software Tool (CMAST) database, enabling them to simulate the U-factor, solar heat gain coefficient (SHGC), and visual light transmission (VLT) of exterior fire-rated glazing assemblies.
Multitasking protection against other threats
Advanced fire-rated glazing systems can multitask to provide additional protection against various environmental and manmade threats. Fire-rated glazing manufacturers have tested and listed systems which also meet:
Florida Product Approval, Texas Department of Insurance, and Underwriters Laboratory (UL) certifications for hurricanes.
Up to UL 752, Protection Standards for Bullet Resistant Glass Products, Level 8 for ballistics.
U.S. Department of Defense (DOD) Minimum Antiterrorism Standards for blasts.
ASTM F-1915, Standard Test Methods for Glazing for Detention Facilities, Grades 1 to 4 for forced entry.
However, it should be noted the U.S. standards listed are not included in Canadian codes and standards.
Conclusion
With the architectural community pushing the limits of what fire-rated glass can do, manufacturers will continue to respond with innovative products to fulfil their design and performance needs.
Author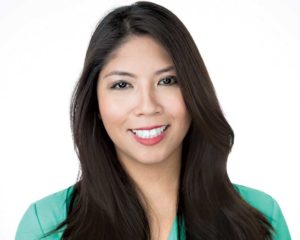 Diana San Diego has more than 15 years of experience in the architectural glazing industry and over 17 years of experience in public relations and marketing. As the vice-president of marketing at SAFTI FIRST—a manufacturer of fire-rated glass and framing systems—she oversees the advertising, content management, media relations, promotional activities, and communication initiatives for the company. San Diego is also involved in creating and promoting SAFTI FIRST's various educational programs, including "Code Considerations in Fire Rated Glass," "Designing with Fire Rated Glass," and "Innovative Design Applications with Advanced Fire Rated Glazing Technology," which are registered with the American Institute of Architects (AIA), the International Code Council (ICC), and the Architectural Institute of British Columbia (AIBC).

Control the content you see on ConstructionCanada.net!
Learn More.