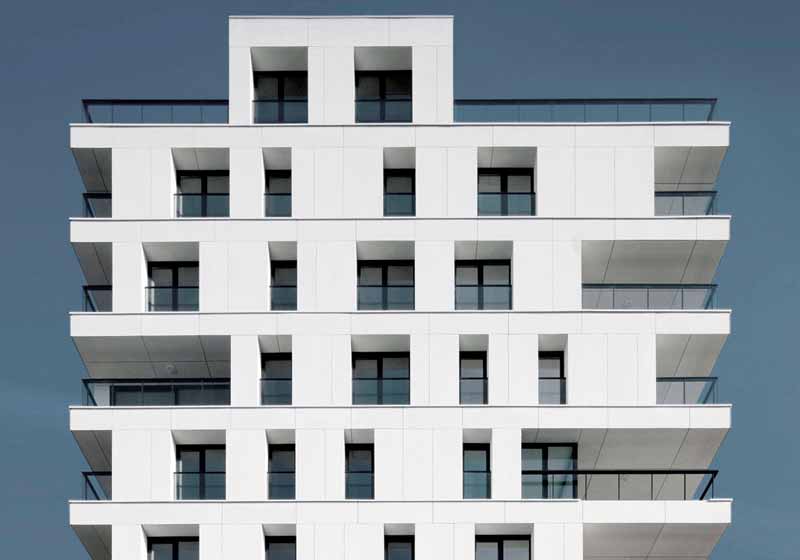 To avoid failures in façade systems, one has to engineer a system accounting for adjustability and flexibility and responding well to the inevitable realities of nature—wind loads, freeze/thaw, expansion, contraction, and perhaps seismic movements. In a large building, one must certainly allow for shifting and movement in the superstructure. This cannot be seen with the human eye. However, the engineering design should respect this type of movement and so should the substructure.
Engineering for panel dynamics incorporates expansion and contraction allowances within the panel relationship to the substructure, and allows the substructure to respond to the forces of nature and to the superstructure. Some of this engineering can be realized in addressing movement through fixed and floating points of some components. One way to think of a high-performing façade system is to divide the whole system into three zones. The panel is zone one, the substructure is zone two, and the superstructure, zone three. All three zones have agendas in terms of expansion, contraction, and movement. They must respect each other. To avoid failures and not negatively affect the panel in terms of its integrity, future façades must be engineered a little bit differently as they are on the front lines facing the forces of wind, solar heat gain, freeze-thaw cycles, and the higher frequency of extreme weather due to climate change.
Uniting design with construction
More complex weather patterns create conditions where architects need technical support to select the best façade material for each project. Beyond esthetics, the architectural community has responsibility to build for post-disaster scenarios and to ensure structures are still standing, in good condition, 50 years from now.
In this author's view, it is important to unite the house of design, defined as engineering and architecture, with construction, to ensure projects are built the way they are designed.
There can be synergy among design, construction, extreme weather, and environmental sustainability. Façades need to deliver strong thermal performance, embody less energy, and confront the effects of climate change head-on. With this in mind, the industry is on the way to building better façades for the future.
Jeff Ker has more than eight years of technical sales experience in the Ontario architectural and design industry. His experience includes two years in the West Coast market and more than six years in the Eastern Canadian market, representing a variety of rear-ventilated rainscreen (RVRS) systems. Ker has a solid background in technical sales, project management, and liaison with the construction community. He can be reached via e-mail at jker@engineeredassemblies.com.

Control the content you see on ConstructionCanada.net!
Learn More.