The 2022 FORM Student Innovation Competition is now open for entries until March 4, 2022. Students are invited to showcase their creativity by designing a furniture piece themed for the competition's fifth anniversary, using the traditional wood.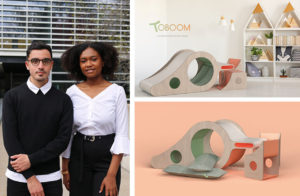 The grand prize winner will receive a $2000 cash award and the design will be displayed at NeoCon 2022 in Chicago. The second-place winner will receive $1000, and third place will receive $500 with both design renderings shown during NeoCon 2022. The top three winners will be invited by Formica Corporation to attend NeoCon for a chance to network with industry professionals and experience the design community.
Past winners of the 2021 FORM Student Innovation Competition, who designed pieces within the theme of Designing for the Next Generation are as follows: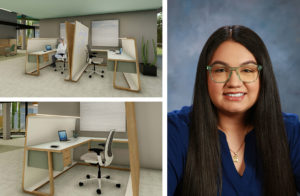 The first-place winners are Benedicte Laurent and Martin Gonzalez Godoy for University of Montreal for their winning project 'Toboom.' This design encompasses an area for children to work, play, relax, and have storage, and is designed with fluidity and dynamic curves; the absence of corners makes it safe for children and enhances cleanliness.
In second place, Maria Rodriguez from the University of Texas at Arlington for her winning project 'Portal.' Rodriguez recognized today's employees are on video calls more than ever and designed an all-encompassing workspace set up strategically for these calls with ample lighting and writable surfacing for notes. The space is semi-enclosed to ensure safe social distancing between colleagues.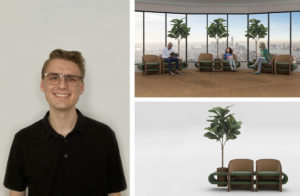 In third place, Ryan Todys from the University of Cincinnati for his 'You, Me, and a Tree' project. Created from the inspiration of two words—'collaboration' and 'biophilic'—this design connects people to nature and is meant to welcome all with an interchanging space for a live tree, allowing for more social distancing between patrons.