Session covers Electronic Leak Detection (ELD) testing methods, and compatible assemblies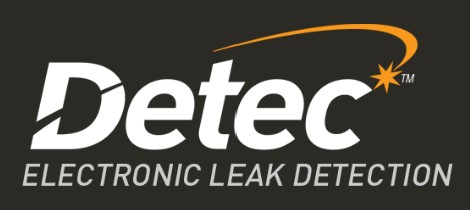 Thursday, April 27, 2023, in Victoria, British Columbia
This one-hour course will cover Electronic Leak Detection (ELD) testing methods used for quality assurance of roofing and waterproofing membranes.  Participants will learn about the principles outlined in the ASTM Standard Guide D7877 and ASTM Standard Practice D8231 and will be able to identify which assemblies are compatible with electronic testing and active monitoring.
Learning Objectives:
Recognize the differences between the four electronic testing methods for roofing and waterproofing membranes.
Understand the capabilities and limitations of electronic leak detection (ELD) as outlined in ASTM Guide D7877 & ASTM Practice D8231.
Identify potential future design and construction failures based on analyzed data from real time construction monitoring.
Distinguish different applications for fully monitored embedded leak detection systems and how they function.
Shaun Katz has been with Detec Systems for 6 years and has over 20 years of experience in customer service, sales and business administration.
Shaun has assisted contractors, architects, engineers and consultants, manufacturers, facility managers and building owners with forensic leak investigation, as well as leak detection testing in new construction. He has performed presentations and demonstrated ELD throughout the world, and won the 2020 Presenter of the Year Award from the Chicago chapter of IIBEC.
His goal is to provide a basic understanding of Electronic Leak Detection and to assist design teams with ensuring valid and conclusive ELD.
This presentation is in collaboration with the AIBC Vancouver Island Chapter, and registered AIBC Members will receive 1 AIBC CES Core Learning Unit for attending.