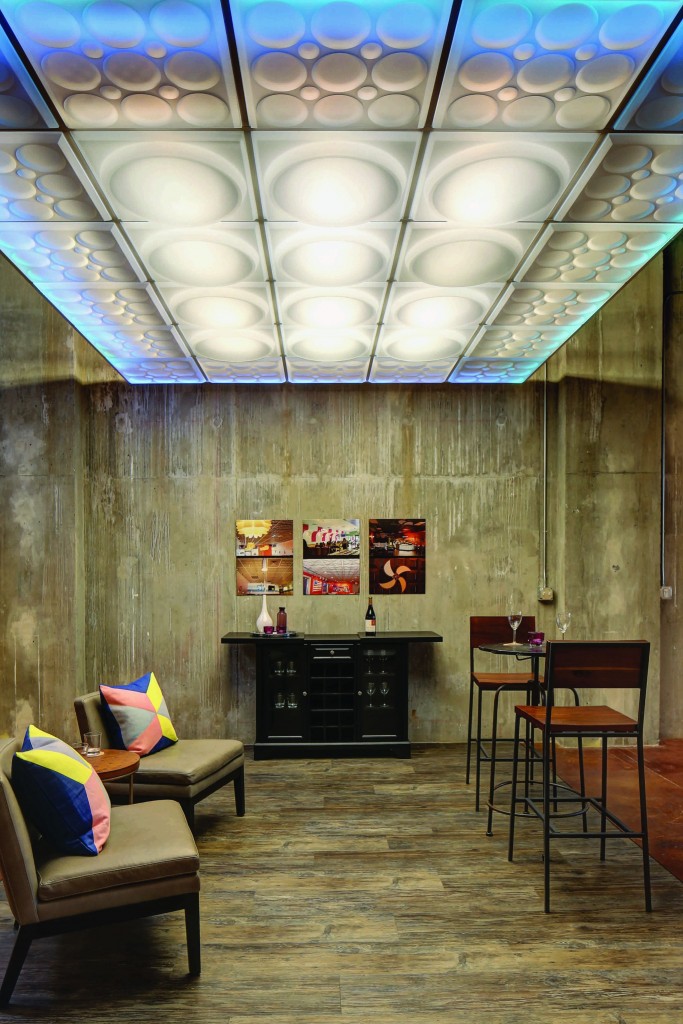 By Eric Marino, CSC, Ed Davis, and Michael Chusid, FCSI
In the March 2015 issue of Construction Canada, these authors explore new possibilities with using thermoformed plastic ceiling assemblies. One particular application bears special mention—drop-out ceiling panels that can be installed beneath fire sprinklers.
When exposed to heat from a fire, drop-out ceiling panels soften, distort, and fall from the ceiling grid. Heat from the growing fire activates sprinklers that control or extinguish the fire, unimpeded by panels that have dropped out. (For more on this,  read the "Drop-out Ceiling Panels–A Discussion on Their Use With Fire Sprinklers, " by Gary G. Piermattei, RFPE, PE, a senior consultant at Rolf Jensen & Associates.
Drop-out ceiling panels have several significant advantages compared to conventional ceiling panels. They can:
hide sprinklers to reduce visual clutter on ceiling;
protect sprinklers against tampering and accidental knocks and the resulting water damage;
simplify sprinkler design at ceiling clouds and other design features by eliminating need to locate sprinklers both above and below dropped ceiling;
remain cost-effective, eliminating need to 'drop' sprinklers, simplifying alignment with panel centres and co-ordination with ceiling installation, and allowing use of less costly, non-appearance-grade sprinklers; and
be installed, during building renovation or remodelling, without modifications to existing sprinklers.
National Fire Protection Association (NFPA) 13-2013, Standard for the Installation of Sprinkler Systems, addresses drop-out ceilings in Section 8.15.15. Similarly, NFPA 13R, Standard for the Installation of Sprinkler Systems in Low-rise Residential Occupancies, permits drop-out ceilings in Section 6.15. Some drop-out ceiling products have also been listed or approved by independent building product evaluation services. As the authority having jurisdiction (AHJ) has final approval authority, the appropriate agency should be contacted early in the design phase to get their input and address concerns.
See drop-out ceiling fire test in action

To see an edited video of the corner burn test, performed at South West Research Institute, click here.
Occupancy
Design of a drop-out ceiling system generally begins with identification of building occupancy. Listings from some agencies recognize drop-out panels in both Light Hazard and Ordinary Hazard Group 1 occupancies. Factory Mutual (FM), however, only recognizes drop-out panels in light hazard occupancies—where combustibility or quantity of contents is low and fires with relatively low heat release are expected. Examples of light hazard occupancies are:
animal shelters;
churches;
libraries (except large-stack);
museums;
offices;
ice rinks and recreational facilities;
restaurant seating areas; and
theatres (except stages).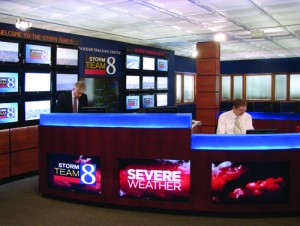 Ordinary Hazard Group 1 occupancies are where combustibility of contents is low, the quantity of combustibles is moderate, stockpiles do not exceed 2.4 m (8 ft), and fires with moderate rates of heat release are expected. Examples include:
auto showrooms;
food manufacturing and processing;
electronic plants and similar light manufacturing facilities; and
laundries.
While typical food-processing facilities are appropriate for drop-out ceiling panels, this would not pertain where significant quantities of cardboard packaging are stored.
Ordinary Hazard Group 2 occupancies are not recommended for drop-out ceiling panels. These include manufacturing occupancies used for plastic fabrication, wood working, and machining, and mercantile occupancies used for display and sale of merchandise. However, the AHJ may have latitude to accept drop-out ceilings if stockpiles of combustibles are limited, consist of materials with low rates of heat release, and have low probability of rapidly developing fires. A pottery store with these characteristics might be appropriate for drop-out ceilings and acceptable to the AHJ despite being a mercantile occupancy due to incombustibility of the merchandise.
In residential occupancies, drop-out ceilings can be used in combination with either standard-response, 74-C (165-F) or higher sprinklers or quick-response, 68-C (155-F) or higher sprinklers. Residential-type sprinklers have not been tested with drop-out ceiling panels.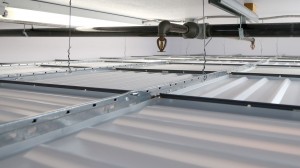 When remodelling an existing building, the fire sprinkler riser should be located and its hydraulic nameplate data for occupancy classification checked. This information may help the AHJ determine whether a drop-out ceiling is appropriate.
Sprinkler types
Next is selection of sprinkler types. All drop-out panels currently available have been evaluated for use with standard-response sprinklers that have a thermal element with a Response Time Index (RTI)—a measure of thermal sensitivity—of more than 50 (metre-seconds)1/2. In the United States, at least one brand of drop-out panels has been listed for use with quick-response sprinklers per International Association of Plumbing and Mechanical Officials Uniform Evaluation Service (IAPMO-UES) Evaluation Report 0310. This is significant as quick-response sprinklers have been required in light hazard occupancies since the 1996 edition of NFPA 13. Quick-response sprinklers have an RTI of 50 (metre-seconds)1/2 or less. No drop-out panels have been approved with extended coverage, residential, dry-pipe, or other types of sprinkler systems.
Sprinklers must be installed in compliance with NFPA requirements, including avoidance of obstructions by structural elements, HVAC ducts, and other above-ceiling elements. Evaluation reports specify allowable sprinkler heights above ceiling panels and require identification of report on packaging. Examples based on a listed vinyl drop-out panel include:
standard-response sprinklers rated 74 C (165 F) or higher can be installed from 25 to 1524 mm (1 to 60 in.) above ceiling panels; and
quick-response sprinklers rated 68 C (155 F) or higher require sprinklers installed 25 mm (1 in.) or less from top of standard T-bar ceiling grid. (One must verify the proposed ceiling panel can be installed within this clearance.)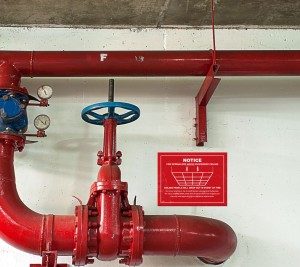 Inappropriate applications
Conditions that may preclude drop-out ceilings include:
use in exits such as corridors, stairways, horizontal exits, pressurized enclosures, and exit passageways;
sprinklers installed both above and below panels;
insulation between ceiling panels and sprinklers (insulating backer panels in specific listings are exceptions);
panels exceed required surface burning characteristics;
ceiling required to protect sprinkler piping such as soft-soldered copper pipe or combustible plastic pipe (drop-out ceiling will not provide concealment as it drops-out early in fire);
ceiling part of fire-resistance rated assembly (drop-out ceilings can be installed below rated assembly but cannot be part of assembly);
space above ceiling is air-circulation plenum;
ceiling is non-horizontal;
structure is floating or waterborne;
ceiling suspension system does not comply with listing;
clips prevent downward movement of panels (uplift prevention clips are permitted but not required); and
drop-out ceiling panels are used as diffusers within light fixtures.
Maintenance
The building owner must maintain sprinkler and ceiling systems. Drop-out panels beneath sprinklers cannot be painted. If it becomes necessary to replace drop-out panels, the new ones should be the same type as originally installed or another type approved for installation beneath sprinklers. Some drop-out ceiling panel manufacturers offer signage reminding building users to replace panels in kind; signage can be posted at sprinkler alarm valve (next to hydraulic nameplate) or another conspicuous location.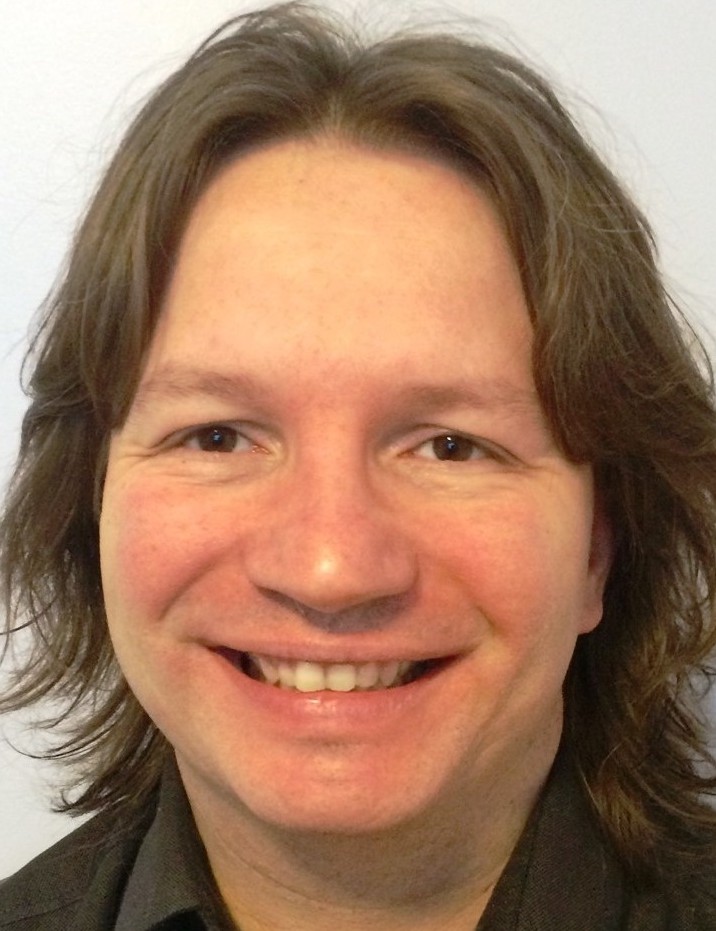 Eric Marino, CSC, is president of Elegant Ceilings & Walls/Plafond & Mur Élégant—a Canada-wide distributor of ceiling products with a showroom in Montréal. He can be reached via www.ceilingsandwalls.com.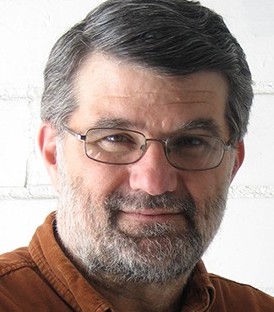 Ed Davis is president of Ceilume, a manufacturer of thermoformed ceiling panels, and is responsible for product testing and code evaluations and approvals. He can be reached via www.ceilume.com.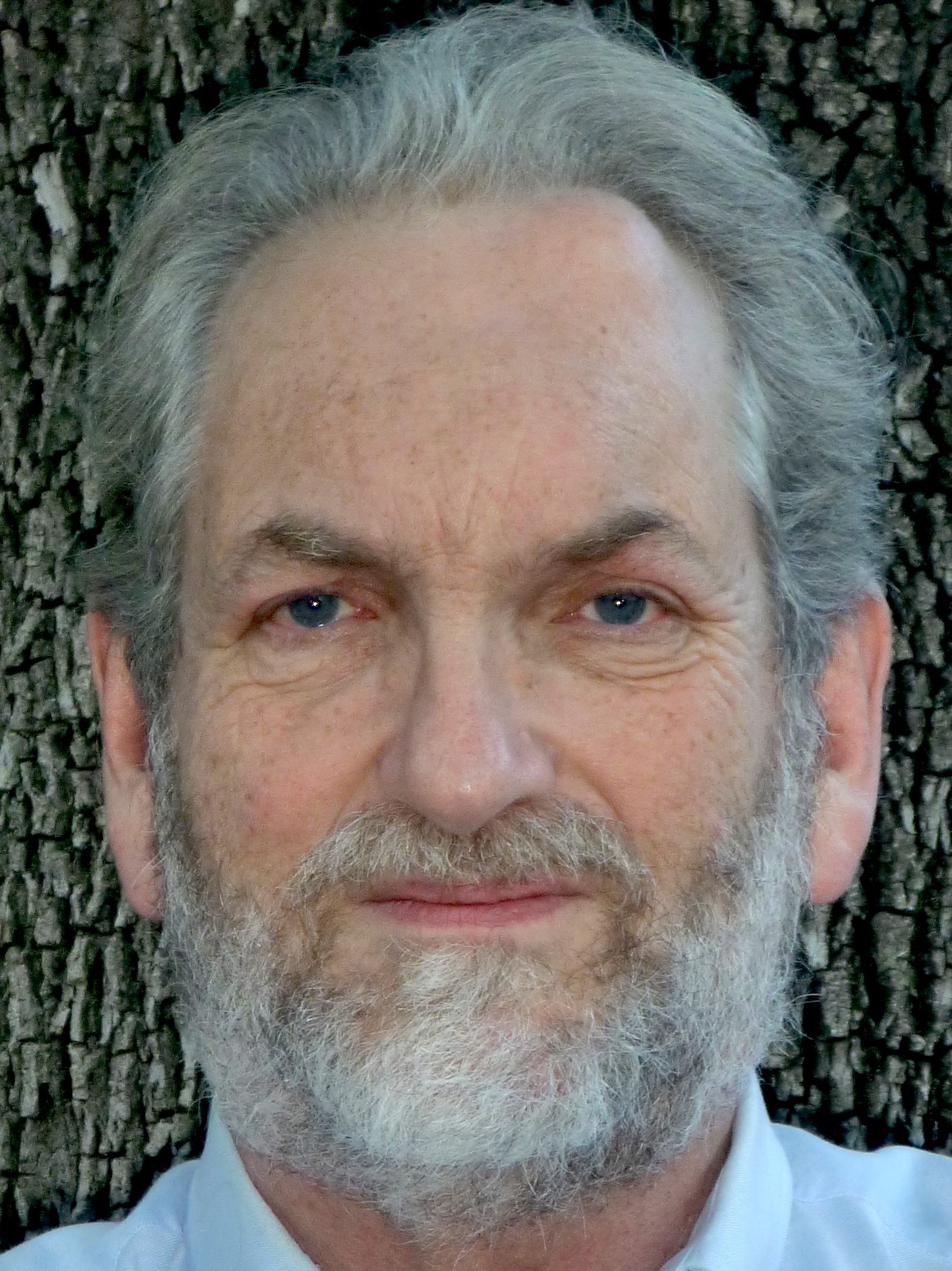 Michael Chusid, RA, CCS, FCSI, is a consultant in building product innovation and business development. He can be reached via www.chusid.com.

Control the content you see on ConstructionCanada.net!
Learn More.