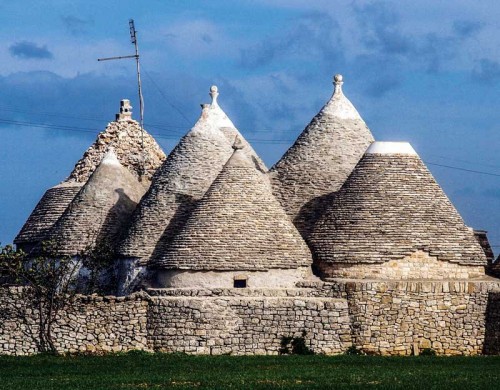 Factors in selecting and detailing stone
Having been involved with stone detailing and design for more than 30 years, this author has come across numerous projects requiring complicated and costly engineering solutions due to insufficient planning and research during the initial stages of a project. The need to source a new stone material late in a project can lead to unexpected costs, schedule delays, and frustration.
In order to greatly reduce the possibility of these and other problems, it is imperative the design professional dedicates time and resources to research materials and methods of installation amongst many other details. In many cases, engaging an expert with experience in stone selection, design, and detailing to become part of the design team early can turn out to be a cost-effective solution.
In choosing a stone, several factors must be considered. Although the colour, texture, veining, and/or grain size are always critical aspects to architects and designers, there are other aspects that must override these.
Strength
Is the stone strong enough to withstand all the design loads at the thickness and size specified? Particularly when using stone on the exterior, climate conditions can make a stone suitable in one environment and not in another. Seismic loading governs many designs on the West Coast, whereas East Coast Canada is primarily designed for wind loading. It is important the design team consult both local codes and the authority having jurisdiction (AHJ).
Block size
Is the stone specified available at the size detailed on the drawings? Depending on the stone type, quarrying equipment, and technology available, blocks are extracted in several different sizes. Standard block sizes for most granites and marbles will be approximately 1.5 x 3 m (5 x 10 ft). Many limestones, as well as more exotic stones like onyx block, can be much smaller.
Finish
Is the finish suitable for the proposed application? When using stone as paving, slip resistance is an essential property to consider. Finishes such as sand-blasting and flaming can make the stone more absorptive and potentially more susceptible to freeze-thaw deterioration.
Exposure conditions
Is the stone exposed to high levels of pollution? Will the stone undergo several freeze-thaw cycles? Is the stone exposed to high levels of sodium (coastal exposures)? In severe exposure conditions, stone selection becomes more critical, and choices
may be more limited based on the material's technical properties.
Testing
Most stones quarried and sold have readily available ASTM test data including density, compressive strength, flexural strength, absorption, and abrasive resistance. Many materials are supplied with testing performed by different jurisdictions such as EN (i.e. European Union) and CE marking of stone also introduced in the European market.
Current test data is valuable for providing the information required for the initial evaluation and selection of a stone for a particular application in a given location. Current test data must be performed in order to determine the actual strength of the stone being quarried and used for the project. In most cladding applications, the most common test giving the most useful information is ASTM C880, Flexural Strength Test for Dimension Stone. Individual anchor tests should be performed with the proposed anchors being suggested for the project. These tests are also outlined in the ASTM standards.

Control the content you see on ConstructionCanada.net!
Learn More.