Basins and fixtures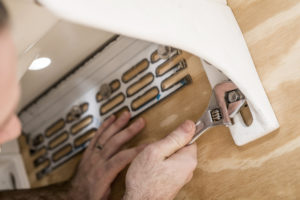 Today's commercial restroom can be the best of both worlds with high functionality and form. First, find a shape to fit the space and environment you are trying to achieve. Transform the look and feel through clean, modern lines or sweeping, seamless curves. Also, it is recommended to check with the manufacturer to ensure the system meets Canadian Standards Association (CSA) B45.5-17/The International Association of Plumbing and Mechanical Officials (IAMPMO) Z124-2017, Plastic Plumbing Fixtures, for functionality, safety, and surface finish requirements including:
blisters, chips, cracks, porosity, or large pits should not be allowed;
only minor cosmetic surface blemishes should be accepted; and
basins must exceed the requirements in regards to warpage and surface flatness (1.5 mm [59 mils]/ft back edge, 2.2 mm [87 mils]/ft all other surfaces).
When selecting a handwashing system, it is best to avoid porous materials. Water collects grime and bacteria, especially in cracks, crevices, and porous surfaces. A nonporous solid surface offers the highest level of sanitary conditions. For example, an acrylic resin poured into a solid surface moulding not only improves esthetics with modern structure and colours, but also delivers the cleanliness standards imperative to a high-traffic commercial restroom.
If design professionals want a marble or granite appearance, look for a manufacturer that can offer those options sans porosity. It will last longer and be easier to maintain. To achieve the high-end appearance of stone, designers must check with the provider about alternatives. This way, collection of bacteria can be avoided.
Regardless of the material, all basins that fall under CSA B45.5-17/IAMPMO Z124-2017 guidelines must meet or exceed colourfastness, stain resistance, wear, cleanability, cigarette burn, chemical resistance, thermal shock resistance, and overflow testing.
Faucets and soap dispensers should always be an integrated pairing, whether using sensor or timeout technologies. The little details make up the big picture when it comes to a handwashing station. Finish options are a must, whether it is brass, nickel, or stainless steel. No matter the number of stations, the selected fixtures should install seamlessly and complete the space, visually and operationally.
It is fair to check the level of testing a manufacturer goes through to ensure performance within the system. Timing, like space, matters. A few seconds off and it can disrupt the flow of the user experience. Low flow rates reduce a building's footprint and conserve water. Switching to a 0.5 gpm flow saves thousands of gallons each year, lowers monthly bills, and works toward earning water efficiency points for Leadership in Energy and Environmental Design (LEED) certification.
Proper spacing should also be considered. Users prefer personal space without worrying about splashing or bumping into the person next to them. Around 559 mm (22 in.) depth for the basin prevents splashback on users' clothes and arms and results in less water on the floor, which eliminates safety hazard. Patrons appreciate a countertop that is roomy and a flat space for their personal items such as phones, keys, handbags, and coffee cups.
A customer's experience should be just that—an experience from the moment he or she walks in the door. Whether it is a retrofit project or new space, partnering with the right provider will help design professionals make choices with confidence. Compliance, sanitation, environmental responsibility, and personal space all play into the restroom journey, as much as esthetics and style. Let the restroom design set the tone for the project and the standard for a client's business.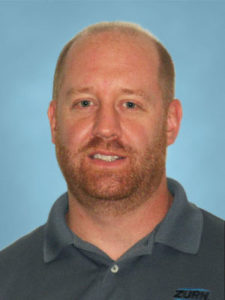 Dan Danowski is the product manager–finished plumbing group with Zurn Industries. Danowski has more than 20 years of experience in the commercial plumbing, engineering, manufacturing, and marketing innovative products. He can be reached at dan.danowski@zurn.com.

Control the content you see on ConstructionCanada.net!
Learn More.