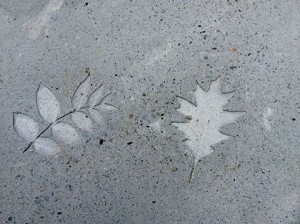 Inside the building, ventilation is provided by two energy recovery ventilators (ERVs). An air-to-air heat pump provides cooling to just one zone while others are cooled by ceiling fans and natural ventilation.
Heating is provided by electric cables embedded in the concrete floor slab. The radiant floors create a warm and pleasant environment, envisioned as a place of respite for visitors returning from a winter hike in the forest. This welcoming atmosphere is enhanced by a central hearth built around a masonry heater in the entrance lobby.
Overall, the building is forecast to use just 88.5 kWh/m2 (28.0 kBtu/sf) of power annually. This is right on par with Canada's most efficient educational buildings and low enough the building will be a net exporter of renewable energy.
Health
A building can be accurately called 'green' or 'regenerative' only when it is a healthy and pleasant place to be. Indoor environments providing natural light, clean air, warmth, and comfort help occupants stay healthy and happy. Regenerative buildings can go one step further by bringing the patterns and textures of nature into the indoor environment. This concept, known as biophilic design, indulges the ancient desire to be part of nature.
Throughout the YRFSEC, timber walls and polished concrete create the sensation of a walk in the forest. Long, slender windows are interrupted by slim wall sections with repeating strips of wood and glass mimicking the long trunks of the pine trees outside. The clerestory provides diffuse sunlight in all areas similar to rays of light penetrating the forest canopy. Imprints of leaves from the forest are embedded in the concrete, creating a trail reminiscent of the forest floor.
Materials
The YRFSEC naturally embraces wood as a building material in order to both reflect its site and provide inspiration for a new model of materialism. The structure is built almost entirely of wood, incorporating glued-laminated (glulam) beams and columns and a cross-laminated timber (CLT) roof. When sustainably harvested, timber is an abundant renewable resource in Eastern Canada. The new wood used on the project is 100 per cent Forest Stewardship Council (FSC) certified, like the timber produced on the Hollidge Tract. Other elements such as exterior wood cladding were salvaged from local buildings at the end of their life.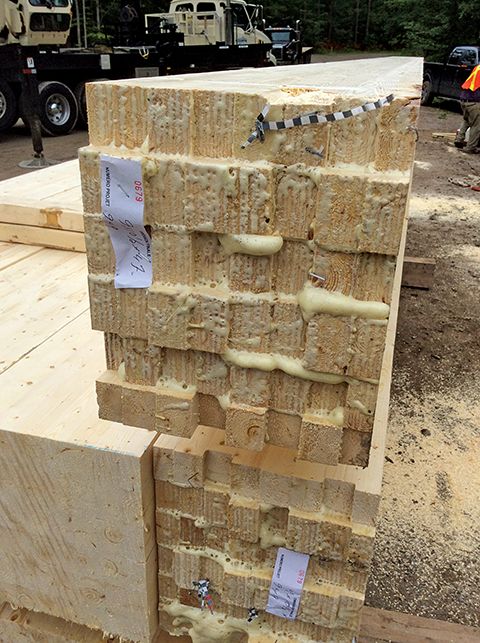 Materials were selected to be robust and adaptable, contributing to its 90-year service life that mirrors the forest's history. At the end of its useful life, the building can be deconstructed so the CLT and glulam might enjoy a second life on another project.
A material's extraction, processing, installation, operation, and disposal also have a huge impact on human health. Building materials need to be practical, durable, and cost-effective, but often they include toxic and harmful ingredients that become part of a building. In some cases, there is no way to confirm what is in a particular material. A cereal box comes with a list of ingredients, but flooring tiles do not.
The answer to the health and toxicity problem is disclosure with manufacturers declaring all the product ingredients. LBC requires this transparency for every product in the building and goes even farther, providing a 'red list' of prohibited materials that have demonstrated to
be harmful to human health.
Committing to the 'red list' requires collaboration from the whole project team—in this case, York Region, DIALOG, Struct-Con (the general contractor), and the sub-trades and manufacturers. DIALOG invested many hours in extensive research to ensure full compliance. The benefit is a healthier building and a big push toward a future where transparency is the norm and toxic materials are eliminated from building supplies.

Control the content you see on ConstructionCanada.net!
Learn More.