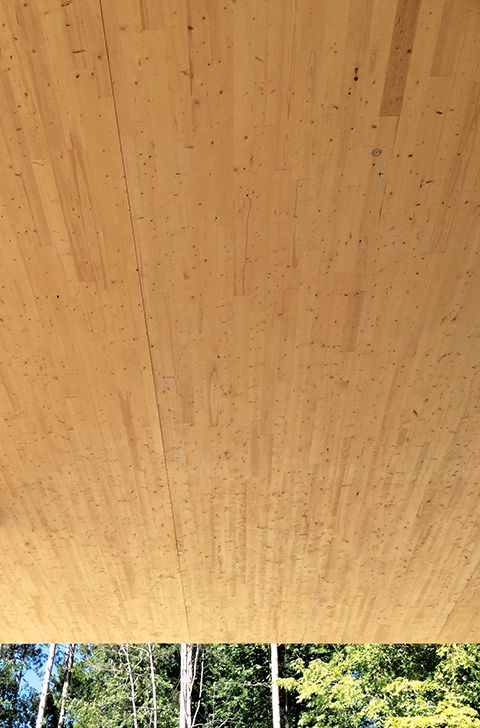 Regenerative design and development
Most of today's green buildings aim to deliver a 'do less harm' model of sustainability. The problem with this approach is it can only slow the rate at which damage is inflicted on the environment. This also begs the question: what about the existing problems? The YRFSEC focused not only on reducing harm to the environment, but also actually being a positive contributor to the nature surrounding it.
Over the past two centuries, humans have used up natural resources that took billions of years to develop. Problems such as drought, forest fires, drained aquifers, eroded hillsides, decreasing biodiversity, and contaminated water bodies can all be linked to development processes that are constantly spending natural capital without doing anything to 'top up' the account. To quote author and thought leader on natural resource restoration, Storm Cunningham: "Sustainable development? Who wants to sustain this mess?"
Rather than attempting to sustain the current level of decreasing ecological health and biodiversity, the focus should now be on restoring and regenerating. Design should be about repairing the ecological harm done by humans and moving to a state where ecosystems can function as intended.
At its core, regenerative development aims to enhance the ecosystem around it by producing a surplus of clean energy, water, habitat, and ecosystem services. It also aims to restore social capital, enhancing equality and prosperity in the surrounding community. For YRFSEC, there is an opportunity to 'do well by doing good.' By designing a building that supports and contributes to its surrounding ecosystem, it not only creates a structure meeting its functional requirements, but does so in balance with the environment and the local community.
This model of regenerative development may seem like a giant leap, but the founding principles are displayed daily as life regenerates. However, it does require the support of a client with tremendous foresight. York Region has been firmly committed to the ambitions of the YRFSEC and has understood from an early stage the legacy of regenerative development, and specifically, its embodiment in the project, will reap benefits for the community for years to come.
York Region partnered with the firm DIALOG and began an integrated design process (IDP) allowing participation in the process by a diverse group of users and stakeholders including forestry experts, landscapers, educators, and project managers. Community Forests International, a not-for-profit organization practicing forest stewardship in both Canada and Tanzania also facilitated workshops on education and engagement. As a result, a key mission statement for the project emerged: design a LEED Platinum building that might also be one of Canada's first Living Building Challenge-certified projects.
The Living Building Challenge
In the mid-2000s, the Cascadia Green Building Council launched a program that completely reimagined how buildings would interact with the world around them. The Living Building Challenge is designed to encourage the transformation of the world to be socially just, culturally rich, and ecologically restorative. Now administered by the International Living Futures Institute (ILFI), the LBC is the world's most advanced measure of sustainability in the built environment.
The challenge focuses on the metaphor of the building as a flower: it reflects its native bioregion, it generates its own energy, it captures and treats all of its water, and it is beautiful.
Building design and performance have seven 'petals:' place, water, energy, health and happiness, materials, equity, and beauty. Within these petals are 20 imperatives, prescriptive- or performance- based goals that contribute to the overarching goals of sustainability, equity, and regeneration.

Control the content you see on ConstructionCanada.net!
Learn More.