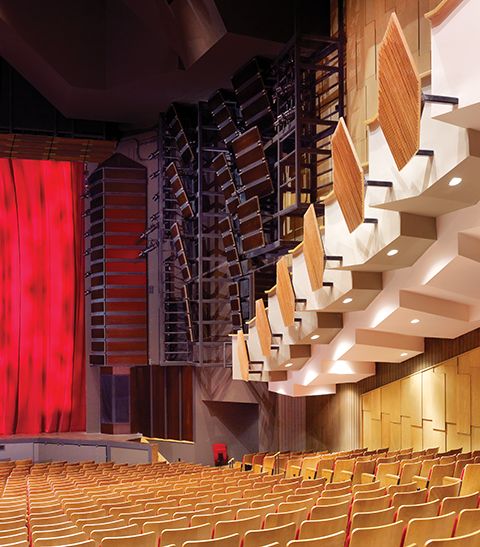 Finding success
To confirm the acoustic design met all the requirements, testing was performed at the WIDC with support from FPI. The tests confirmed the theory was applied successfully and met all of the requirements for compliance. As a result, the WIDC became the first wood building built to strict acoustical requirements.
As acoustics can have an impact on design, constructability, cost, and performance over multiple disciplines (i.e. structural, architectural, and mechanical) the importance of designing it correctly at the outset is paramount. Noise-control elements are often hidden so correcting any issues would require breaking down walls to locate the source. It is critical that the acoustical design is considered in the preliminary stages of a project because fixing elements behind the wall such as stud placements and spacing can be challenging, messy, and costly to fix after the fact.
Conclusion
With expected changes to the National Building Code of Canada (NBC) in the coming months, there has been an increase in the discussions and interest around reducing sound transmission in wood-framed buildings. It is anticipated the NBC changes will incorporate a new rating to address flanking noise or airborne sound transmitted through the wall or floor between dwelling units—and it will only be a matter of time when the OBC adopts this as well. (Other provinces may follow.)
This rating would include apparent sound transmission class (ASTC), which is a more realistic measure of the actual sound level perceived by occupants, as it includes noise transmitted through wall, ceiling, and floor junctions. With a move to ASTC on the horizon, there will be increased pressure for construction professionals to reduce noise through flanking paths which can be a challenge for wood-framed buildings.
The reality is noise is more than bothersome for many people. It can rob residents of their right to peace of mind in their own homes. Wood-framed buildings have great advantages for construction professionals and occupants. With proper acoustical design, noise-sensitive spaces can exist beside each other in a retail or commercial application. High levels of acoustic comfort and isolation between sensitive spaces may be achieved, allowing for occupant privacy and contentment, and fewer post-occupancy issues such as noise complaints.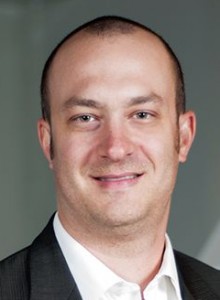 Tim Preager is a principal with Aercoustics Engineering Ltd., which has specialized capabilities in all aspects of acoustics, noise, and vibration control. He has been involved in numerous innovative projects, including the Wood Innovation Design Centre and Maple Leaf Gardens. Preager is also the project engineer for the Toronto Transit Commission, providing services in acoustics, vibration, and noise control for existing and proposed projects. He can be reached at timp@aercoustics.com.

Control the content you see on ConstructionCanada.net!
Learn More.