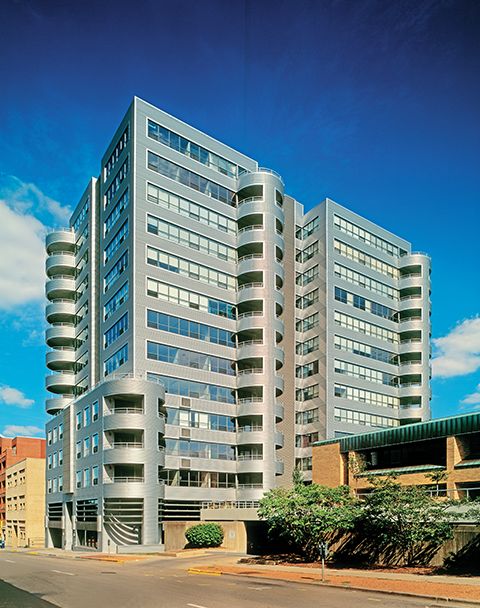 Understanding coated profiles
Profiles are extruded metal components used to construct curtain walls, louvres, and other decorative accents. They usually contain intricate details, including angles, edges, grooves, recessed areas, and other contours that make paint coverage difficult. Since paint thicknesses vary on these components, so does the colour consistency.
Metal thickness on profiles presents another challenge for coating applicators. For a coating to properly cure, the metal underneath it must reach a minimum temperature. In places where the metal is thicker, it takes longer for the metal to reach the prescribed temperature. When that happens, pigments are exposed to heat longer. This can cause the coatings to 'burn' or discolour—a problem more commonly found with white or light-coloured coatings.
With these constraints in mind, the following are some recommendations for minimizing colour variation on profiles:
1. Understand the profile's limits. Crevices and angles make complete coverage difficult and uniform coverage unlikely. If a profile demands complete coverage and uniform thickness or colour across all surfaces, consider a different configuration.
2. The same rule applies to thick profiles. Final colours on thick profiles may in fact vary slightly due to the extended curing requirements.
3. If colour-matching is paramount, avoid profiles with large differentials in metal thickness, such as parts with thin protrusions attached to thick walls. The temperature required to cure the thicker wall will 'burn' the coating on the thinner protrusion, creating a different colour on that part of the profile.
4. Before final approval, obtain a painted sample of the finished product from the coating applicator before the building material is painted.
Specifications often inappropriately require 'perfection' of finishes, but nothing is perfect. An attempt at a perfect coating appearance is also wasteful when it is in a location where observers cannot appreciate this level of quality due to distance or visual obstructions. In these instances, over-specifying is wasting the owner's money.
Variations in the coating process
Beyond colour and the quality of coating applicators, there are countless variables in the coating process itself. No matter how stringent or demanding, no quality control program can account for all the contingencies involved in the coatings process.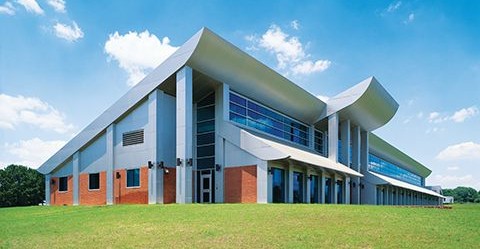 In fact, numerous factors affecting colour consistency are beyond the coating manufacturer's control. For instance, pigment manufacturers set strict tolerances for the formulation of their products. Yet, these pigments still present inherent variations that are ultimately passed on to the coating applicator. Similar variability may apply to the micas and metallics. It is difficult to enforce strict tolerances for these products simply because they are based on 'natural' raw materials.
Comparatively speaking, the impact of these raw material variations is small. The greatest potential for colour-matching problems is found in the four major variables related to the application process. They are:
batch variation;
metal substrates;
paint technology; and
panel installation.


Control the content you see on ConstructionCanada.net!

Learn More.