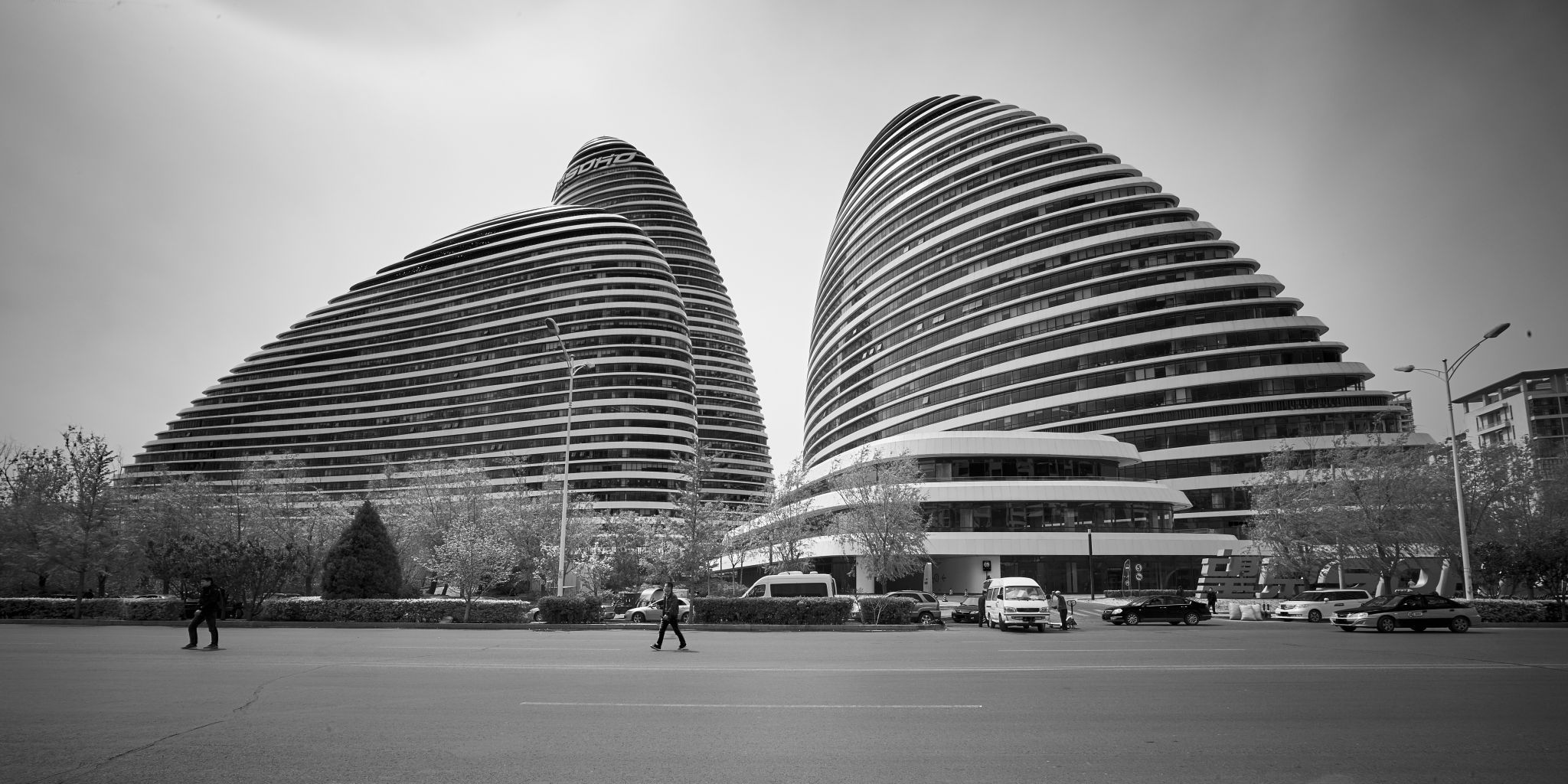 Wangjing Soho in Beijing was selected the winner of the 2014 Emporis Skyscraper award and is the first Chinese tower to earn this honour.
An international panel of experts chose Wangjing out of more than 300 skyscrapers of at least 100 m (328 ft) in height completed in 2014. The facility consists of three skyscrapers at a height of 118 m (387 ft), 127 m (417 ft), and 200 m (656 ft). Wangjing, designed by Zaha Hadid Architects, impressed judges with its energy efficiency and distinctive design, which they described as soft, fluid, harmonious, and organic.
Taking second place was Bosco Verticale, or 'vertical forest,' in Milan, Italy. The skyscraper, which includes two towers at 105 m (344 ft) and 78 m (256 ft), stands out with its green architecture. The façade and balconies are covered in more than 700 trees and 90 species of plants, which help to reduce smog and noise pollution, produce oxygen, and control temperatures inside the buildings. Bosco Verticale was designed by Boeri Studio.
Tour D2 in Courbevoie, France, won third place. The external diagrid structure designed by Anthony Bechu spans 171 m (561 ft) and features a diamond design that makes the façade sparkle in the sunlight. Tour D2's roof is made of steel mesh that merges together to create a dome above the 'Cloud Garden'—a 500-m² (5382-sf) green space.
Height records do not play a role in the judges' selection process.
"The results of recent years clearly show that criteria such as sustainability, efficiency, and a clever design play much more important roles than reaching new superlatives," said Emporis' managing director, Daniel Schuldt.
Want more on skyscrapers? Click here.