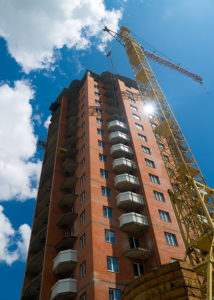 According to Statistics Canada, a number of increases occurred in new residential construction investment between September 2015 and the same month of this year. Overall, this type of construction spending has risen by 5.9 per cent, to a total of $5.1 billion. Spearheaded by higher spending on single-family dwellings in particular—which has increased by 8.2 per cent to a total of $2.6 billion—this makes September the eight consecutive month to see year-over-year advances.
Shifts in construction spending have also occurred with:
apartment buildings, rising 2.8 per cent to $1.8 billion;
row houses, rising 8.7 per cent to $484 million; and
semi-detached dwellings, falling 0.2 per cent to $226 million.
New housing construction spending also fluctuated at the provincial level this year, with four provinces (led by British Columbia and Ontario) reporting advances and six (led by Alberta) reporting declines. In each case, these increases or decreases were primarily caused by corresponding shifts in spending on apartment buildings or single-family dwellings.
Specifically, the following changes occurred:
British Columbia's spending on all dwelling types rose 35.3 per cent to $1.1 billion;
Ontario's spending on all dwelling types rose 15.3 per cent to $2.1 billion; and
Alberta's spending on new housing construction fell 29 per cent to $681 million in its 15th consecutive month of year-to-year declines.
A full report, including tables, can be accessed here.