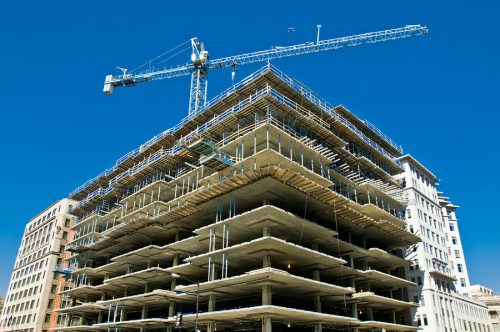 Timetric's Construction Intelligence Centre (CIC) forecasted the country's construction to improve over the next five years, reaching $417 billion by 2020.
In "Construction in Canada—Key Trends and Opportunities to 2020," CIC states a drop in construction output value from $381 billion to $375 billion in 2015 was caused by fragile economic conditions, low commodity prices, poor fixed-capital investments, and a high unemployment rate. However, 2016 is expected to pick up with investment in public and renewable energy infrastructure, commercial projects, and improvements in consumer and investor confidence.
Several government programs, including the Affordable Housing Initiative (AHI), will continue to support growth in the industry over the 2016 to 2020 forecast period. Output value is predicted to rise at a compound annual growth rate (CAGR) of 2.13 per cent over the period.
"Growing populations, urbanization, and improvements in domestic manufacturing activities will likely be the main drivers behind the industry growth until 2020," said Danny Richards, lead economist at CIC. "In addition, the government's efforts to enhance the residential and public infrastructure will also contribute to the growth. For example, to provide affordable housing to the lower and middle class population, the Canadian government is planning to spend roughly $8 billion in social infrastructure by 2020, which includes expenditure on renovation and new housing buildings construction."
For more information on the report, click here.