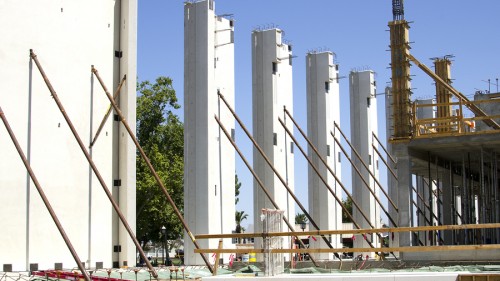 The Tilt-Up Concrete Association (TCA) is searching for tilt-up projects for its achievement awards at the Tilt-Up Convention and Expo in Denver, Colorado on Oct. 10.
The program honours projects that use site-cast tilt-up concrete to introduce new building types, advance industry technology, and provide unique solutions to building programs. Winning entries will illustrate variety, beauty, and flexibility of the tilt-up construction method.
"Within the past several years, inspiring design creativity and amazing feats of construction have pushed the boundaries of this industry," said TCA's executive director, Mitch Bloomquist. "Today's standards expand beyond yesterday's possibilities, and we've reached an entire new level of expectations for this year's awards."
A panel of tilt-up professionals representing the architecture, development, education, and construction sectors will evaluate projects based on esthetic appeal, architectural ingenuity, and creativity in engineering and construction.
The deadline for entries is June 1. To submit a project, click here.