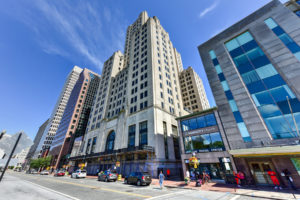 Canadian design/construction professionals can join CSI in Providence, RI, this fall for the U.S. organization's 61st Annual Conference, held in conjunction with CONSTRUCT. Running September 13 to 15 at the Rhode Island Convention Center, the event features both social and educational opportunities for professionals in the industry.
Sessions include:
Attendees younger than 35 also have the opportunity to attend specifically chosen sessions by participating in the Young Professionals (YP) Day, which includes features such as 'speed mentoring.' There will also be a CSI Young Professionals Mixer, which is just one of the CSI-hosted events scheduled for the conference.
For more information on professional development sessions, technical tours, and other networking events, visit the CONSTRUCT website.