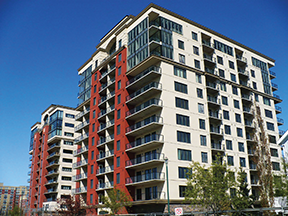 Based on an assembly in Toronto, a building with an air barrier and 50-mm of continuous insulation will pay for itself in approximately three years. The baseline building for this energy modelling analysis is a three-storey brick office building with 33 per cent glazing. The building has 5016 m2 (54,000 sf) of floor space, and is built to conform to ASHRAE 90.1-2013, Energy Standard for Buildings Except Low-rise Residential Buildings. The study also shows the payback in the number of years based on the insulation thickness of 101 mm (4 in.), which can be as little as two years, based on the market. At some point, depending on the location, there is a maximum thickness used to produce optimal results.
The Morrison-Hershfield study, "Building Envelope Thermal Bridging Guide–Analysis, Applications, and Insights," was published by BC Hydro and shows the real effect of thermal bridging in a wall envelope. Additionally, the BC Hydro Guide was developed by Morrison-Hershfield in collaboration with BC Hydro Power, Canadian Wood Council (CWC), Fortis BC, FP innovations, and Homeowner Protection Branch. The guide covers an evaluation of the cost-effectiveness in building types and the underappreciated impact of thermal bridging. While the study showed EIFS as one of the best performers as an insulated cladding, it still depends on proper interface detailing to eliminate thermal bridging.
Cladding options
The next step in the design process is the cladding selection to complete the wall assembly. The design professional has a wide range of cladding options such as brick, EIFS, stucco, precast, limestone, granite, vinyl siding, wood siding, or metal panels.
EIFS can be a logical choice for the cladding since the air/moisture barrier and continuous insulation are part of the same assembly. The assemblies also provide a wide range of options in surface geometry, colour, texture, and exotic finishes.
EIFS with 50 to 75 mm (2 to 3 in.) of EPS will meet all existing building code requirements for continuous insulation and air barriers—however, it can be installed with up to 150 mm (6 in.) of EPS in order to meet more stringent expectations for energy efficiency.
EIFS is one of the few claddings that has air/moisture barrier, insulation, and esthetics in one engineered system, installed by a single contractor, with single-source warranties available. Assemblies are tested for durability and energy efficiency; the material has more than 40 years of proven performance in North America as a continuous insulation wall cladding.
As indicated, EIFS offer specialty finishes, which can replicate brick, granite, limestone, metal panels, and precast. These finishes are easier to install and require fewer specialty trades than the traditional cladding material. Specialty finishes offer a cost-effective esthetic option, increase energy efficiency, and moisture resistance with less mass on the building exterior structure.
Conclusion
The combination of a fluid-applied air and moisture barrier and 50 mm (2 in.) of continuous insulation provide an energy-efficient method for meeting most current code requirements in North America for air barriers and continuous insulation. Independent studies have shown how this portion of the assembly reduces heating and cooling costs, increases occupant comfort, and may offer the option to resize the HVAC for additional savings. EIFS can be a logical cladding option since adding basecoat, mesh, and finish to the fluid-applied air barrier and continuous insulation is a cost-effective option.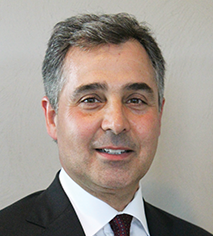 Michael DeLaura, LEED AP, has been with Sto Corp., as an exterior cladding specialist since 1996. A 28-year veteran of the EIFS and coatings industry, he is an active member of the U.S. Green Building Council (USGBC), specifically the Middle Tennessee and Hampton Roads Chapters. DeLaura can be reached mdelaura@stocorp.com.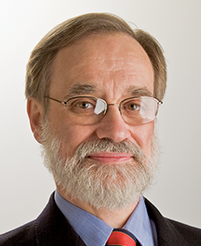 John Edgar is president of John R. S. Edgar Consulting Inc., and chair of the EIFS Council of Canada. He has held positions including technical director at Sto Canada, member of the Standing Committee on Environmental Separation (part 5) of the National Building Code of Canada (NBC), and chair of Underwriters Laboratories of Canada (ULC) S716 Task Group for EIFS. Edgar can be reached at johnedgar@mac.com.

Control the content you see on ConstructionCanada.net!
Learn More.