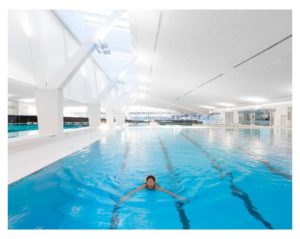 Thirteen projects have been honoured with the 2018 Architectural Awards by the Architectural Institute of British Columbia (AIBC). The winning structures, from a hot water boiler facility at the University of British Columbia to a community centre, are spread across the province. However, AIBC says one theme connected all of the projects—the ability to enrich the communities in which they are situated and elevate the built environment.
Out of the 59 submissions, three projects received the Lieutenant Governor of British Columbia Award in Architecture – Medal. This award recognizes excellence in completed architectural projects led or designed by AIBC members. They are:
The AIBC Emerging Firm Award recognizes companies displaying exemplary promise, clear vision, and defined goals in the practice of architecture. It also celebrates and encourages newly-established firms that have embraced broader, modern types of practice reflecting the changing nature of the profession. This year's award recipient is Leckie Studio Architecture + Design, an interdisciplinary design studio based in Vancouver. An AIBC statement said the firm has produced a varied and exceptional collection of architectural and interior projects and that their designs are heavily informed by sustainability and collaboration.
The AIBC Innovation Award recognizes achievements that are not strictly "architectural," but have a direct bearing on the future of architecture in areas such as design, building technology, use of materials, and sustainability. Sechelt Water Resource Centre by WMW Public: Architecture + Communication won the award for processes innovation and community education. UBC Quantum Matter Institute, also by WMW Public: Architecture + Communication, was recognized for creative use of a common material. Brock Commons Tallwood House (Vancouver) by Acton Ostry Architects won an award in this category for innovation and sustainability of mass wood construction.
Swallowfield Barn (Langley) by Asher deGroot Architect (now MOTIV Architects) was awarded the AIBC Special Jury Award for community engagement. The Dock Building (Vancouver) by Michael Green Architecture was recognized for exceptional design clarity. The Crosstown Elementary School (Vancouver) by Francl Architecture was honoured for overcoming substantive obstacles to create profound social-environmental impact.