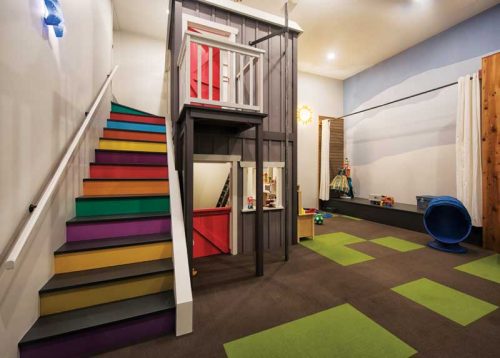 By Peter Moonen and Lydia Hunter
Shortly after the energy crisis of the early 1970s, a group of researchers from the National Research Council of Canada (NRC) and Saskatchewan institutions, led by Harold Orr, set out to transform how buildings were designed and constructed in this country. The result was Saskatchewan Conservation House—a forerunner of today's Passive House (PH) projects. (These groups included Saskatchewan Research Council (SRC), Saskatchewan Housing Corporation, Saskatchewan Power Corporation, the University of Regina, and the University of Saskatchewan).
The Saskatchewan House employed the basic building blocks of PH standards—compact and efficient design that aimed to minimize the amount of exterior surface area per floor space, informed solar orientation and shading, superinsulation, attention to airtightness, and the installation of one of the world's first heat-recovery ventilation units. At the time, the house was coined the most airtight building in the world with a blower door test result of 0.5 air changes per hour (ach) at 50 Pa (1 psf).
The Saskatchewan House started a revolution in Canadian construction; it has been credited with initiating the R2000 program. Still, the design principles did not universally catch on with the country's codes and building practices. (The reasons for this range from crashing oil prices to the fact it represented such a major leap in code and costs from that period's conventional construction. Further, many North Americans were taking a shorter-term approach in how they viewed the lifespan of their homes). However, the project was studied by two physicists in Europe who, faced with significantly higher energy costs, refined the design process, lead to the Passivhaus concept.
Understanding Passive House
When many people think about 'Passive House,' there is often confusion that it is purely a European concept with only nominal relevance in North America. However, this is not the case, as is illustrated by the increasing number of developers, designers, builders, and owners opting for this better way of building.
The confusion around the concept can be forgiven—after all, even the phrase 'Passive House' is misleading, explains Rob Bernhardt of Canadian Passive House Institute (CanPHI) West. (At publication time, CanPHI West was poised to undergo a vote to change its name to 'Passive House Canada—Maison Passive Canada; It is an affiliate of the International Passive House Association [iPHA]).
"Neither word accurately reflects what a Passive House building is," he says.
Indeed, while most PH buildings use passive solar gain to heat in winter, the building is anything but passive. Air is intensely exchanged for fresh air while high-performing heat recovery systems capture thermal energy. Consistent comfort and air quality are paramount.
Additionally, the concept is not just for residential projects. Today's PH buildings demonstrate that beauty, comfort, and healthy living are eminently compatible with environmental stewardship and the economics of buildings. As well, the design practices are effective in schools, commercial, retail, and office buildings, as well as multi- and single-family homes. There is even an 80-m (260-ft) high passive office tower in Vienna, which ironically sits on the site of the former OPEC headquarters.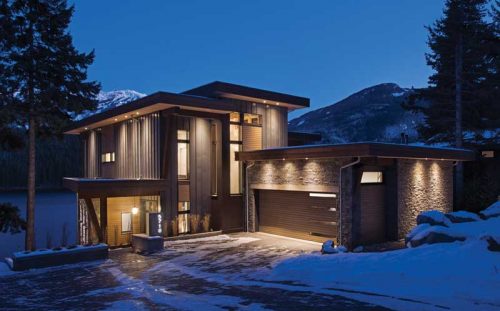 The Passive House standard is an international, performance-based building standard that focuses on dramatically reducing the energy required to achieve a comfortable temperature year round. The following criteria must be met:
space heating demand: heating and cooling not to exceed 15 kWh/(m2a) or the heating/cooling load is limited to 10 W/m2 (peak demand);
primary energy demand: conventional primary energy not to exceed 120 kWh/(m2a) for all domestic applications;
airtightness: air changes being limited to 0.6 ach at 50 Pa (1 psf) pressure; and
thermal comfort: during the summer, excessive temperatures (i.e. >25 C [77 F]) may not occur more than 10 per cent of the time.
Achieving these points is possible through efficient design that utilizes passive heating and cooling techniques and an optimized building envelope that is airtight, super-insulated, and fitted with energy-efficient windows and a heat-recovery ventilation system (HRV).
As is the case for the Canada Green Building Council's (CaGBC's) Leadership in Energy and Environmental Design (LEED), Passive House is a certification program aimed at reducing the built environment's impact. However, the two systems have different approaches. The latter puts greater emphasis on absolute metrics around energy use and is not based on accumulating points. A building either can or cannot meet the stringent metrics for energy use, comfort consistency, and air changes.
Products (i.e. Certified PH Components), designers (i.e. Certified PH Designers), tradespeople (i.e. Certified PH Tradesperson), and projects can all be certified by affiliates of the International Passive House Association (iPHA). There is a product database online, but non-certified components can be used in construction as long as the thermal performance is modelled.

Control the content you see on ConstructionCanada.net!
Learn More.