Types of spaces and their acoustic needs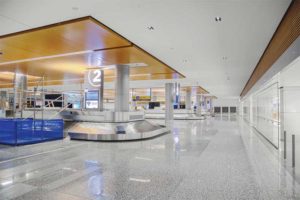 Every building presents its own nuances, and every project has its own set of design challenges.
Buildings with very high acoustic expectations, such as auditoriums and performance spaces, obviously require significant support from a specialist. However, spaces with more common use also have their share of acoustic needs.
Open offices, for example, need acoustic control tailored to heads-down, high-concentration solo work at desks and areas for collaboration and small meetings. In healthcare facilities, convalescence and privacy concerns require a great deal of acoustic control, while lobbies, corridors, and other public spaces may need less. In primary and secondary educational institutions, students are developing language skills, so acoustic control can help facilitate learning by making communication as clear as possible.
"Projects such as schools, courthouses, civic centres, healthcare facilities, performing arts centres, studios, and the like have always required significant acoustic support," says Titus.
With the 2015 update to NBC's acoustic requirements, even residential buildings require greater level of support to meet as-built acoustic performance requirements.
"Commercial was once the sector requiring the least support, but we are seeing an increasing number of commercial projects requiring and desiring increased support—everything from base building design to office fit outs and restaurants," Titus adds.
Industrial facilities generally require the least amount of acoustic consideration.
Building products for control measures
Partition walls and floor spacing are important factors in indoor noise, and as of 2015, NBC guidelines dictate their installation requirements in dwellings to help control sound travelling between floors and spaces.
However, in the case of large-scale, open-plan design—which often means multi-use spaces including a large, open area and a variety of breakout sections—the challenges require a different solution. In these cases, ceilings are the most important vehicle for acoustic attenuation.
Manufacturers are creating innovative new products, ceilings in particular, that enable designers to exert acoustic control while maximizing esthetics, especially in open-space designs. The product palette available to designers today is flush with clouds, baffles, and other free-hanging sound absorbers in a variety of materials, shapes, colours, and sizes, as well as acoustic panels with unconventional surfaces like wood, metal, felt, painted fibreglass, and customizable textiles.
While acoustical consultants rarely make recommendations on any specific manufacturer's products, they will offer suggestions on performance ranges that products designed for control measures should meet. This information, combined with technical guidance from a manufacturer on its products, can help specifiers understand how much absorption is needed and the acoustical products best suited to meet the desired level of absorption and esthetic goals, all of which helps control the budget.
On Adamson and Dialog's previously mentioned Calgary airport project, they used a variety of ceiling surfaces—modular panels, perforated aluminum, and, the esthetic focal point, lightweight wood—to control acoustics and offer a distinctly 'Calgary' look.
"The terminal is a large-volume space with a lot of activity in peak hours —sometimes they are jammed with people, sometimes they are not," says Adamson. "At the same time, there are not a lot of surfaces in a building like that, and the surfaces we do have are hard. So the spaces are very reverberant… While we have a beautiful wood ceiling it is actually performing a very important sound-dampening role in those peak periods. It is a high-performance acoustic surface, but it is also a warm wood ceiling for esthetic reasons."
Lesser considered risks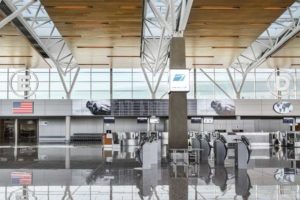 "Over specifying the acoustical provisions can lead to poor acoustics as much as under-specifying them," argues Bliss.
Inadequate acoustical performance can mean discomfort for occupants and costly acoustical remedies after the fact. A space whose acoustics are over-designed for esthetics can create installation challenges, squander valuable budget dollars in unnecessary materials, and, in some cases, present too much acoustic control.
Caroline Shelly, principal of U.S.-based design firm HF Planners, recently completed a project of an open-plan office. Shelly and her team had proposed the inclusion of a consultant for the project, but the client's budget did not allow room for it.
"The client felt that we had addressed most issues by use of the clouds, baffles, ceiling design, double-glass walls, and use of hanging felt panels," she explains. "While we had addressed how to handle noisy areas very well, what we did not account for were areas that were too quiet."
The client ended up installing a sound-masking system after the fact to compensate.
The key is providing acoustic control appropriate for each space, and that is best achieved through the recommendation of a specialist.
Supply and demand
Finding an acoustical consultant with a background in architectural spaces can be tricky. In smaller markets, it is even trickier.
Take, for example, Calgary—Dialog's home base. Calgary is an 826-km2 (319-mi2) city that is home to 1.2 million people with a steady stream of redevelopment and building projects.
"One thing we are finding is, there is not a big roster of acoustical consultants to pick from," Adamson notes. "It is a pretty specialized area. We have three acoustics specialists to choose from in our city."
"The acoustical consulting industry is very small, so the workforce is concentrated in metro areas in only a few firms," agrees Bliss. "While it has become easier to work across different cities with video conferencing, file sharing, and other [information technology] IT tools, we have found it is often still critical to have knowledge of the local context, and that may not always be available in small towns."
Another factor to consider is there are many acoustical consultants who only practice in a very niche space that does not directly apply to the project in question. Further, as an emerging specialty within the context of architecture, the field of acoustics contains consultants of varying levels of training and experience. It is up to each design team to determine what experience level is right for each project's goals and budget.
"The measure of a strong acoustical consultant," says Titus, "is one who has a portfolio covering many industries, areas of practice, and/or building types."
Conclusion: Designing for changing expectations
As occupants, owners, and building codes demand more out of the spaces in which they live, learn, work, and play, the design world must develop new solutions that are increasingly influenced by occupant well-being. In today's building environment, acoustical experiences have become a significant factor in those solutions.
The key for specifiers and designers is to have an understanding of the acoustic needs of a particular project, as well as the optimal measures for meeting those needs within the context of what is architecturally practical, and the acoustical implications of cutting costs. It is a delicate balance in most cases best addressed with the input of an acoustical consultant.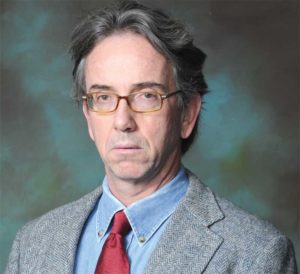 Robert Marshall is the senior technical manager for CertainTeed Ceilings and a lifelong participant in the commercial ceiling industry. Marshall is the product of one of world's first acoustic ceiling contracting businesses, a company founded by his family in 1927. He can be reached at robert.l.marshall@saint-gobain.com.

Control the content you see on ConstructionCanada.net!
Learn More.