THE LOMBARD EFFECT AND MASKING SOUND
Subconsciously raising one's voice level in order to be more clearly heard within a noisy environment is known as the 'Lombard effect'—or, colloquially, the 'cocktail-party effect.' Sometimes, people express concern it will be triggered by the increased ambient level provided by a sound masking system.

In brief, this concern is unwarranted. For reference, masking is usually set to 45 to 48 dBA in open areas and 40 to 45 dBA in closed rooms. Research shows the Lombard Effect begins when "disturbing noises exceed 45 dBA"—a value near the typical limit of masking. The literature also shows the impact of raising background noise levels to 48 dBA is negligible—prompting less than 1 dBA increase in speech levels.*

Moreover, there is a distinct difference between 'disturbing noises' and masking sound. The latter is designed to be as comfortable as possible. In fact, when the masking system is properly engineered, installed, and tuned, the sound is unobtrusive to occupants.

In closed offices, there is even less concern due to the lower masking levels typically specified for these environments. Not only would the person speaking not feel 'triggered' to raise their voice, but the intelligibility of speech at normal levels would be unaffected. Rather, masking would perform its intended function: bolstering speech privacy (transmission of sound out of the room) and the perception of privacy (intrusion of noise into
the room).

* Read H. Lazarus' article, "Prediction of Verbal Communication in Noise–A Review: Part 1," from the 19th volume of Applied Acoustics (1986) and J. H. Rindel and C. L. Christensen's article, "Dynamic sound source for simulating the Lombard effect in room acoustic modeling software," from the proceedings of InterNoise 2012 in New York, NY.
A more assertive effort could pursue the reduction of the STC rating of the partitions from STC-45, which relies on 30 dBA of background sound, to an STC-35 with 40 dBA of background sound (again, this considers field-tested STC values reflecting composite acoustic performance of all sound transmission paths). Providing the background sound is precisely generated and consistently delivered by the masking system, this enhanced design process affords the opportunity to explore new options:
greater selection of materials (performance, cost);
cost of labour that is associated with installation (difficulty, time required);
building to the ceiling instead of to the deck, with appropriate selection of acoustical tile with isolation properties (ceiling attenuation class [CAC] criteria);
reduction in quantity of materials and labour (installation time, difficulty, and complexity);
ease of reconfiguration of a space due to demising walls;
layout consideration and post-building adjustments that may be required (facility flexibility);
cost of continuing the partition above the ceiling to the deck is more significant and the difficulty in installation (height of plenum, penetrations, interferences); and
reduction in material waste and environmental repercussions.
As mentioned earlier, using masking to control background sound levels also acts as an 'insurance policy.' Should the space underperform—which can occur for any number of reasons—there remains the opportunity to raise the background sound level upward to 45 dBA for enclosed spaces and 48 dBA for open areas to improve the psychoacoustical measures of the space.
Conclusion
Although sound is ubiquitous—a constant and inescapable experience—its positive role within the built environment is not commonly appreciated, leading to ongoing debate about the control (or lack thereof) of background sound levels within various types of facilities. Reviewing the technical and popular use of various words allows one to gain appreciation for how they can lead to misunderstandings of what it takes to achieve an effective acoustic environment and, more specifically, the role played by background sound set to a controlled level and spectrum. The distinction between 'noise' and 'sound' is expansive and the implications are significant in terms of subjective and objective attributes of the built environment. It is by refining the definitions of those terms, as well as that of 'silence' and 'quiet,' that appreciable opportunities can be fostered to improve the design of the built environment and promote occupant well-being.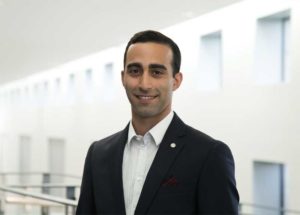 Viken Koukounian, PhD, P.Eng., is an acoustical engineer at K.R. Moeller Associates Ltd. Koukounian is an active member of many international standardization organizations, such as the American National Standards Institute/Acoustical Society of America (ANSI/ASA), the American Society of Heating, Refrigerating and Air-Conditioning Engineers (ASHRAE), ASTM, the Green Building Initiative (GBI), and the International WELL Building Institute (IWBI). He completed his doctorate at Queen's University (Kingston, Ont.) with foci in experimental and computational acoustics and vibration. Koukounian can be reached via e-mail at viken@logison.com.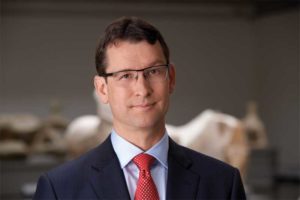 Niklas Moeller is the vice-president of K.R. Moeller Associates Ltd., manufacturer of the LogiSon Acoustic Network and MODIO Guestroom Acoustic Control. He has over 25 years' experience in the sound masking industry. Moeller can be reached via e-mail at nmoeller@logison.com.

Control the content you see on ConstructionCanada.net!
Learn More.