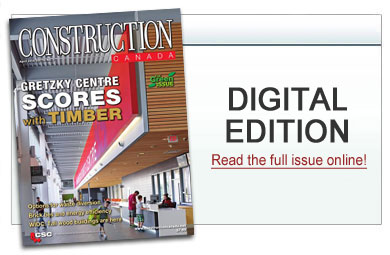 Redoing part of a project because it does not meet the appropriate code can be frustrating thanks to cost overruns and project delays. In Ontario, many outside of the electrical trade are not aware a Licensed Electrical Contractor (LEC)—a business licensed by the Electrical Safety Authority (ESA) to do electrical work for hire—is responsible for the safe installation of conduits/ducts for the purpose of housing electrical wiring.

Co-published by CSC and CSI, the MasterFormat 2014 Update includes hundreds of revisions from the previous 2012 update. Among the key revisions were changes to agreements contained in Division 00–Procurement and Contracting Requirements to account for evolving contract delivery processes in the construction industry as a whole.

Manitoba has completed its $627-million Red River Floodway Expansion Project, improving flood protection for residents of Winnipeg, West, and East St. Paul.
---