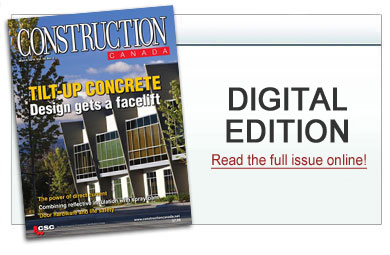 To accommodate the transportation needs of Toronto's increasing population, Metrolinx—Ontario's crown agency responsible for integrative transportation planning in the region—decided to raise Strachan Avenue by almost 2 m (6.5 ft), allowing it to pass over the GO Train rail corridor, providing a smoother traffic flow. Simultaneously, the rail corridor was also lowered by 8 m (26 ft) below Strachan. Additionally, in order to accommodate the lowered rail line, the existing sewage tunnel was lowered by about 500 m (1641 ft).

Later this year, staff and inmates from the aging Windsor Jail will be relocated to the newly constructed, and more environmentally sustainable, South West Detention Centre (SWDC).

An up-and-coming enclosed retail/residential development project in Markham, Ont., is set to become one of the largest retail centres in the Greater Toronto Area (GTA), boasting the largest geothermal system of its kind in the country.
---