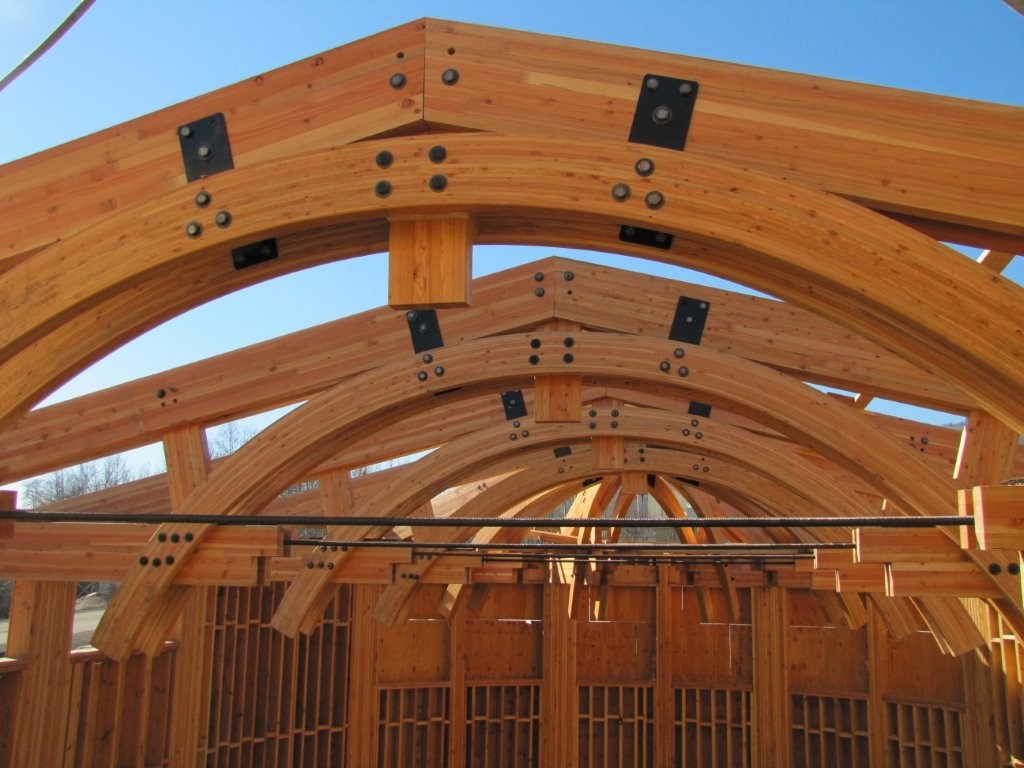 Five B.C. governments received the Community Recognition Award from the province's WoodWorks.
The awards are presented annually to local governments that are wood advocates and demonstrate through specification of wood in a community project or through visionary initiatives working toward building a community culture of wood.
The following governments were the recipients of this year's award:
Association of Vancouver Island and Coastal Communities (AVICC) for the town of Qualicum Beach's fire hall;
Association of Kootenay Boundary Local Governments (AKBLG) for the Fifth Street Unity Bridge;
North Central Local Governments Association (NCLGA) for the District of Chetwynd's municipal hall currently under construction;
Southern Interior Local Governments Association (SILGA) for the administrative and board offices in the city of Salmon Arm; and
Lower Mainland Local Governments Association (LMLGA) for the town of Whistler's Garibaldi fire hall.
"We congratulate these local governments for clearly demonstrating leadership and vision for their new community structures," said executive director of WoodWorks BC, Lynn Embury-Williams. "We are very impressed with how wood was used in such a variety of projects and in so many British Columbia communities, underlining the strong wood culture in our province. The projects showcase excellence in wood use, as well as the many good reasons to use wood. While the outcomes are beautiful projects, other benefits include a lower carbon footprint and high performance buildings, while realizing significant socio-economic advantages and a lasting legacy of community pride."
For more on the winners, click here.