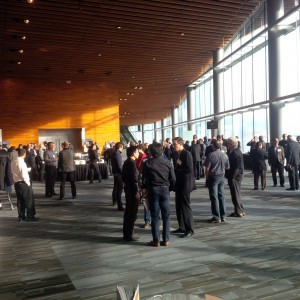 The one-day 2015 International Wood Symposium is being held at the Vancouver Convention Centre on January 29.
Tailored to meet the needs of designers and builders, the fourth annual event educates and demonstrates how wood buildings constructed offsite are creating more and more options for projects. Attendees include architects, engineers, building officials, and technologists.
Structures in British Columbia, and around the world, are now employing wood building systems such as mass timber panels, engineered wood products, heavy timbers, and dimensional lumber. Seminars during the symposium will speak to these types of projects as well as examine the benefits of various wood building systems in terms of design flexibility and cost-effectiveness and a discussion of design challenges.
For registration information, visit wood-works.ca/bc/educational-events/symposiums.