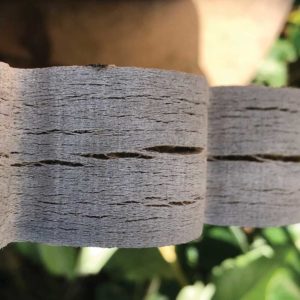 Cross-laminated timber (CLT) for tall buildings is exciting, yet only a small market in comparison to other materials.
"CLT is a minor product on a global scale," said Evans. "CLT tall buildings are attracting a lot of attention with about 20-plus buildings in existence compared to 76 skyscrapers erected in one year in an industrializing China using primarily concrete and steel."
The majority of new commercial wood technologies—CLT, furfurylation, and acetylation—have come from the European Union (EU). Companies there have the funds to invest in pilot plants, a key step in taking laboratory research to the marketplace.
New technologies
An International Building Code (IBC) change from 2018 says fire-treated wood must be impregnated and no longer be a surface coating. While states have a grandfather period of up to three years to adopt new codes, this is a game changer for the wood industry. Pressure from insurance companies and alternative product providers has driven homeowners, in particular, to products offering fire treatment or fire resistance. Additionally, California requires roofing and decking products must be fire-treated or fire-resistant to comply with Chapter 7A of the California Building Code (CBC). These code changes will drive development of new fire-retardant treated wood products.
The National Building Code of Canada (NBC) requires all fire-retardant treated wood (FRTW) to be produced through a pressure impregnation by a licensed treater in accordance to CAN/CSA 080.
Thermally modified wood products are testing a hybrid by adding preservatives, resins, and/or additives to its process. This may push the need for thermally modified wood manufacturers to meet standards and approvals by AWPA and CSA in the future.
Charred wood produced using the Shou Sugi Ban method, a Japanese tradition employed to preserve the wood by charring it for a durable and dramatic look, has taken off. The process provides some resistance to fire, insects, and decay. It has been used on acetylated, furfurylated, western red cedar, cypress, white oak, walnut, beetle-killed pine, and ash wood. Primarily employed for exterior cladding and decking and some interior applications on both commercial and residential structures, its use makes for a stunning design on any building.
Acetylated medium-density fibreboard (MDF) made for exterior applications including façade cladding, fascia and soffit panels, outdoor kitchen cabinets, garage and exterior doors, window components, and interior wet rooms is new to the North American market. Manufacturers are known to offer 50-year warranties above ground on this product type.
The UBC wood science research group recently tested an acetylated fibreboard panel against a regular fibreboard panel for one year. Two sheep structures were built from the two fibreboard panels and documented on social media for one year. The acetylated fibreboard performed flawlessly compared to the untreated board. According to Evans, there was significantly less weathering-induced discolouration and swelling of the acetylated fibreboard sheep compared to sheep made from unmodified fibreboard.
Wood's renewable properties, design esthetics, and durability make it an attractive material to build and create long-lasting structures. While commoditized wood-like framing timbers and oriented strand board (OSB) will continue to drive wood use in residential and some commercial construction, new technologies will inspired its use in construction projects in innovative and unique ways.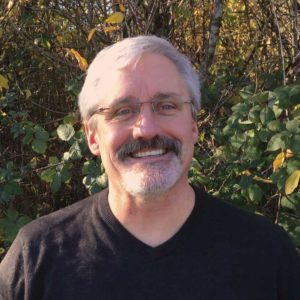 Randy Clark is head of sales and technical Service, North America, Accsys Group. Clark works closely with customers to support and develop sales of Accoya acetylated wood products. With more than 30 years' experience in the lumber industry, Clark has a rich background in developing new products, providing technical support, and conducting academic research projects. He can be reached at randy.clark@accsysplc.com.

Control the content you see on ConstructionCanada.net!
Learn More.